Disco
Spellweaver
Bruiser

Warmog's Armor
150
150



Redemption
15
150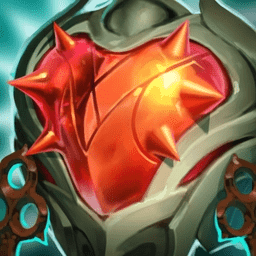 Steadfast Heart
20%
20


Boogie Hour
Gragas heals himself over 2 seconds. Then, deals magic damage to adjacent enemies and Chill them for 3 seconds.
Chill: Reduce Attack Speed by 30%
Headliner Effect: Reduce damage dealt to him by 8% and increase damage he deals by 8%.
Disco
Gain a placeable Disco Ball. On combat start and every few seconds, champions next to it gain stacking Attack Speed and are healed for a percentage of their max Health.
5
Gain another Disco Ball; 15% , 5%
Spellweaver
Your team gains Ability Power. Spellweavers gain more.
Whenever a Spellweaver casts, all Spellweavers gain Ability Power.
Bruiser
Your units gain 100 Health. Bruisers gain additional maximum Health.
Popular Gragas team comps