True Damage
Rapidfire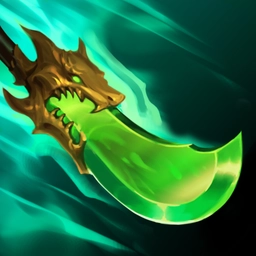 Spear of Shojin
15
15%



Nashor's Tooth
10%
150


Jeweled Gauntlet
20%
40



Concussive Noise
Senna fires a blast of sound at the current target's location. It pulses 3 times, each dealing magic damage to enemies within 1 hex.
Bling Bonus: -15 max Mana
Headliner Effect: +10% AD, Each Subwoofer pulse grows slightly larger.
True Damage
Deal bonus true damage. True Damage champions holding an item gain a unique Bling Bonus for their Ability.
Rapidfire
Your units gain Attack Speed.
Rapidfire units gain more every time they attack, up to 10 stacks.
Popular Senna team comps