Share Mobalytics Win Prizes!
We know that getting better and climbing is always more fun with friends.
Since our launch, our community has been built by players recommending their squadmates, and we couldn't have done it without you.
Our new sharing giveaways are designed to give back and give you rewards for helping our Mobalytics mob grow!
It's super easy and you can give it a shot every month. Here are some handy details you should know.
How it Works
Every month, we'll give away $1000 in RP to five winners for sharing a TFT comp.
To enter, choose a comp, whether it's made by you or a community member, and then hit the Share button.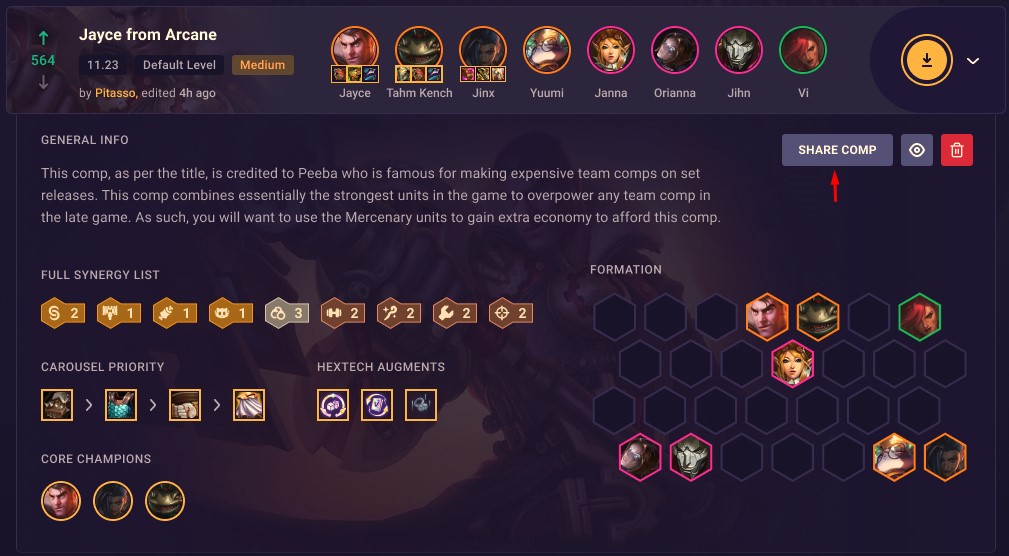 Once you're there, select an option between Twitter, Facebook, or Reddit.
If you choose Twitter or Facebook, include the hashtags #MyMobalytics #TFTComp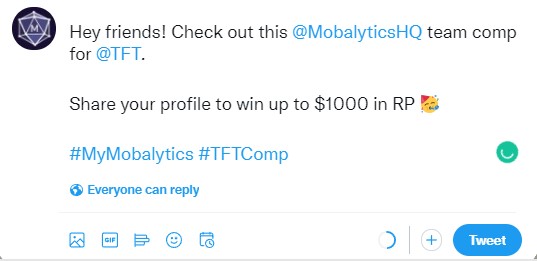 Next, just wait until the end of the month. Winners will be emailed and announced on social channels.
Details
Winners are chosen at random and have 72 hours to respond before another winner is chosen.
Besides Garena, this monthly giveaway is international but prizes can only be granted to regions that accept RP PINs or Paypal payments.
Shares that do not have the hashtags #MyMobalytics and #TFTComp will not be detected
Cheaters will be disqualified and banned from future giveaways
If you have any additional questions that weren't covered in this article, head to our Discord server.