Must-Have Settings for League of Legends Season 13
In League of Legends, having any slight advantage to help you win the game will be highly beneficial. Advantages vary from person to person, and not everyone has time to do tons of research outside of the game to improve. However, there are several things that Riot has implemented themselves that you can utilise to improve.
In this Mobalytics guide, we will break down the must-have settings we recommend every player uses to enhance their gameplay. All of the tips we recommend can be utilised quickly without needing to do a lot of research, either. This is fantastic because you can use these tips from the get-go and gain an advantage immediately!
For more tips and tricks to help you climb, make sure you sign up for your free Mobalytics account!
Must-Have Settings for League of Legends Season 13
Before we begin, you can learn how to execute and turn on all these settings in this short video by Mobalytics. In the video, we show you how to turn them on (or disable them if you don't like them) and provide additional commentary on when to use them!
1. Attack Move
Using this setting is highly beneficial when kiting the enemy. It is easy to misclick, but with this setting enabled, you will auto-attack the enemy nearest your cursor. This is very good in team fights as you do not have to click on the target- just near them. Sometimes it's easy to misclick, which helps in this aspect.
One problem you may find with this setting is that you might target minions when trading around a minion wave, and you will find yourself auto-attacking minions far more often. However, its strengths far outweigh its weaknesses.
Fun fact, you can also use this when walking into bushes. You'll instantly auto-attack the enemy, ward or whatever is inside the bush!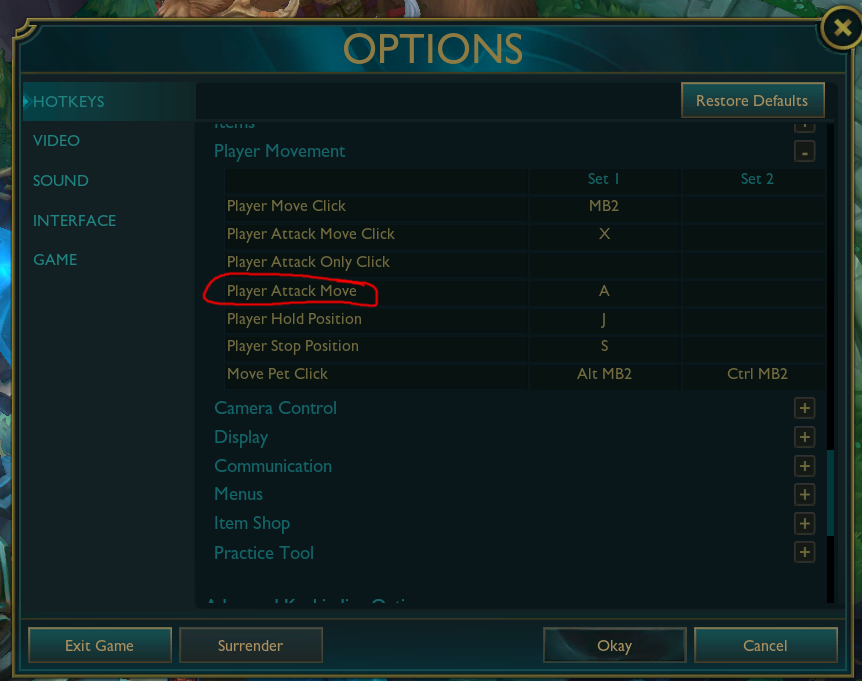 2. Select Champion Only
Unlike the attack move setting, the select champion-only setting does exactly what it says. It will attack champions only. This is a helpful setting when you're fighting inside a minion wave or when you're not very good at clicking on a target.
When kiting a champion, it is easy to miss click on minions, so using this attack is pretty helpful and it should prevent or at least reduce your chances of auto-attacking incorrect targets. The hardest thing about using this setting is actually using it!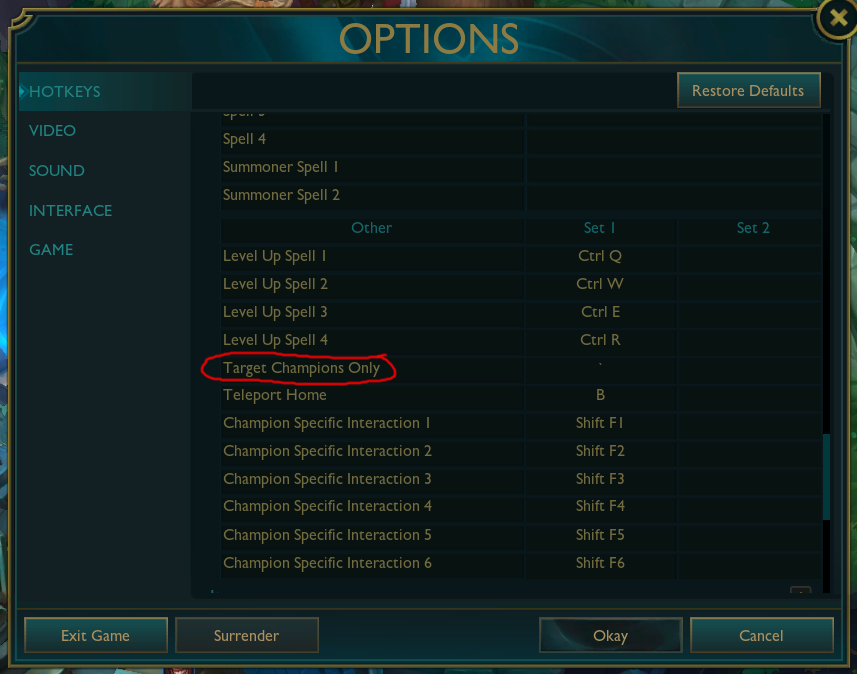 3. Spell Costs and Timestamps
This might not sound too good on paper, but trust me, it is. Let's start with spell costs. This information is pretty useful as you can quickly calculate how much mana you will need for a combo on the enemy.
If you don't have this knowledge to your advantage, you might look for the all-in, and then it quickly goes south because you run out of mana. By knowing how much mana a certain combo requires, you will be able to maximise your damage output and kill potential.
Furthermore, a recommendation I have made on tons of my different guides in the past few years is to always have enough mana to use your escape or dodge tool. You will know exactly how much mana this spell costs if you have the cost on your screen at all times.
For timestamps, this information is just super practical. You can see when you ping spells and much more. If you know the timers, you can quickly add up the time stamp plus the timer to know when the enemy's abilities will be up.
This could be pretty helpful if the chat hasn't moved too much for a while, so you know if the previous map ping is still relevant or not.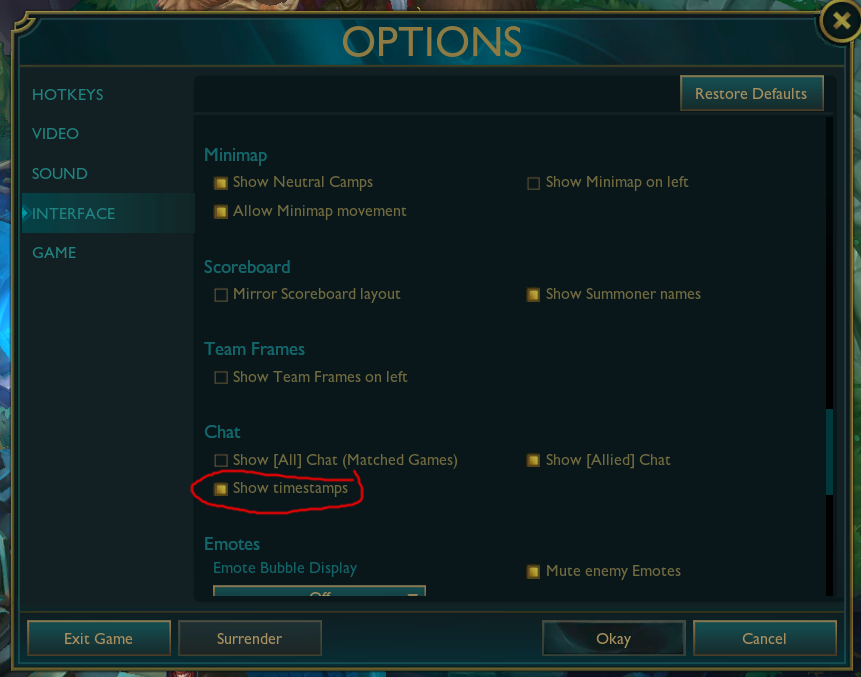 4. Quick Casting
If you talk to any high ELO player, they pretty much always say they use quick cast on all their abilities. But, did you know you can use quick and regular cast together? It's a good technique to use on certain champions without changing your settings every game.
I've been using this one for years, which has helped in many different situations. As a Support main, one champion I love to use this on is Zyra. It is beneficial when trying to hit the enemy with my Q.
It helps to line abilities up, so you land them on the enemy. Sometimes, I'll line up my Q, so it hits them when they walk into range or use it to hit the minion wave and them simultaneously.
It is such a good setting, and I recommend you use it when playing as a champion with ranged abilities.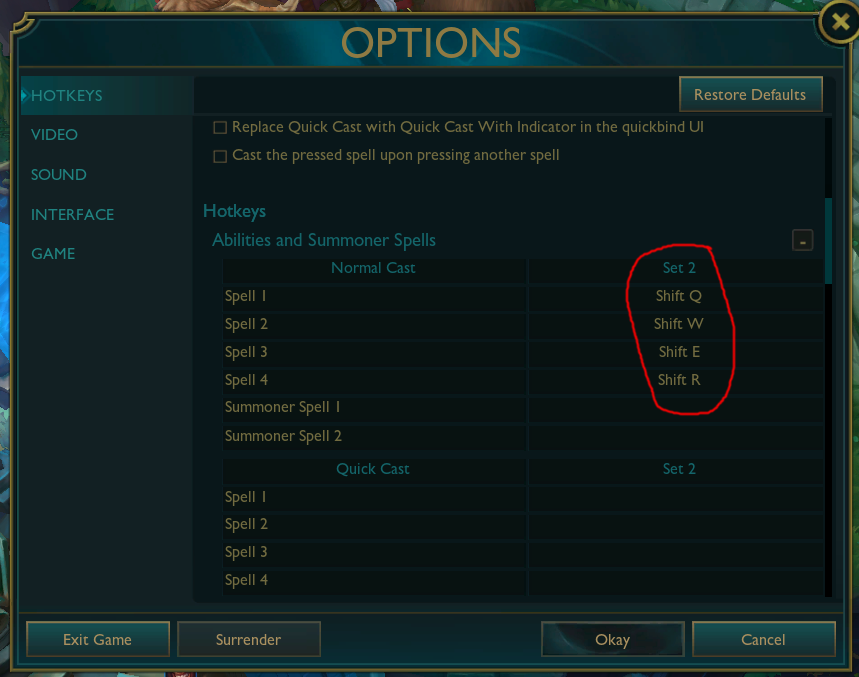 Finale
And that's a wrap! We hope you have learned something from our article. Make sure you implement all of these tips and tricks to help you climb. Do you know any other cool settings to help improve? Let us know. Remember you can sign up for a free Mobalytics account for tons of other tips to help you climb.