F vs D Flash Stats Across All Ranks and Regions in Season 13
One of the classic questions that almost every League of Legends player identifies with is, Flash on D or F?
Despite the keys being adjacent, it is something that splits the community in two.
Some argue that it makes a difference, supposedly offering gameplay advantages.
If you're curious, we have the stats for all ranks from Iron to Challenger in case you want to know the breakdown.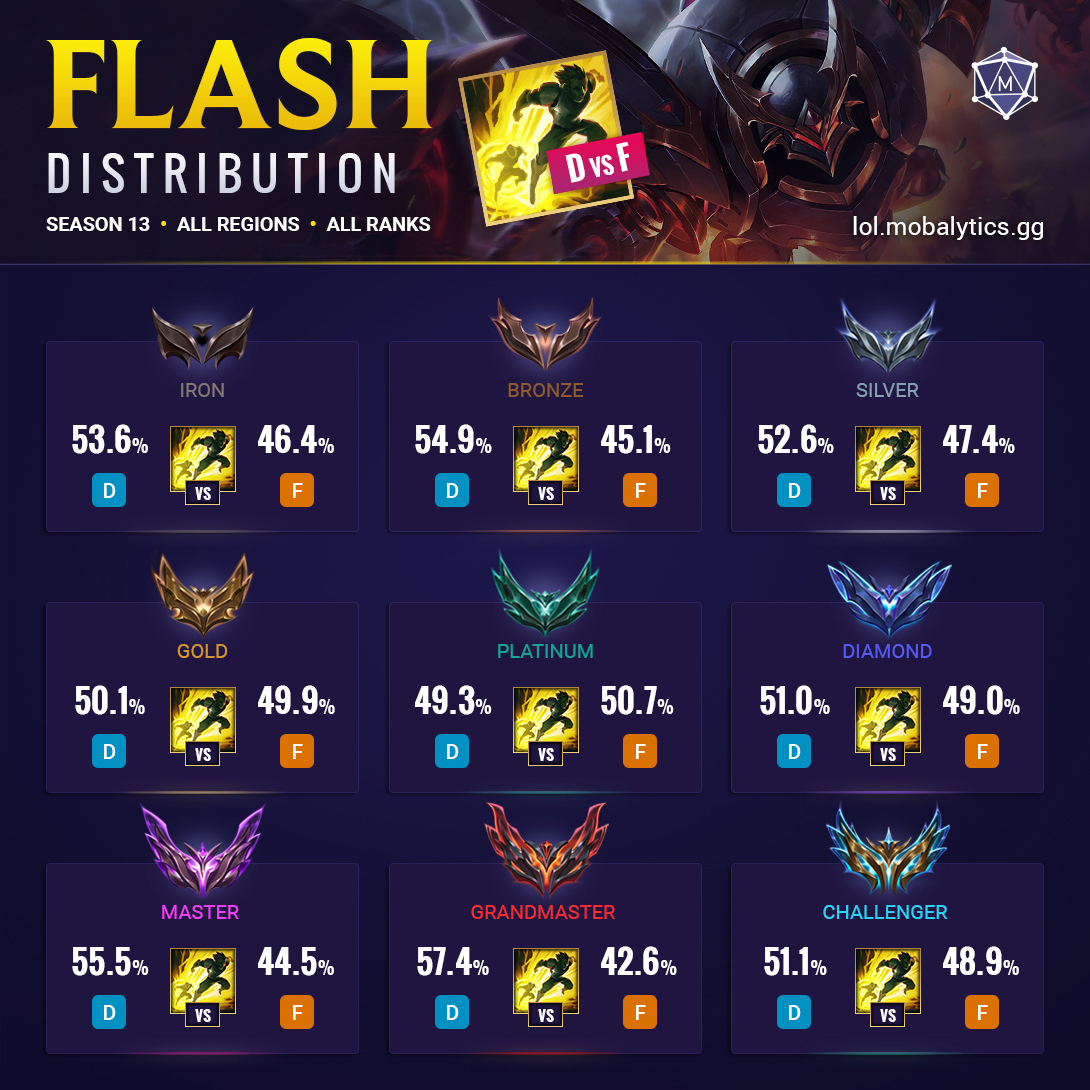 F vs D Flash Stats
Iron
Bronze
Silver
Gold
Platinum
Diamond
Master
Grandmaster
Challenger
The Verdict
Although it's close in many ranks, the go-to choice appears to be D in all tiers except Platinum for some reason.
If you're wondering what's right for you, try out both and see what feels best!
Head to our Lol blog for more guides and content.