5 Bad Habits to Break in Season 13
There are a lot of bad habits we all have in League of Legends. You may not even realise some of the negative things you do in League of Legends that cost you games and your life.
In this Mobalytics article, we will break down seven bad habits many players will have. We will then discuss what you can do to counter this bad habit and turn it into a good habit instead. As always, if you like this article or want to learn more on climbing in League of Legends, make sure you sign up for a free Mobalytics account to help optimise your climb!
By the way, this guide is going to be short and sweet. We're going to get straight to the point and shoot on 7 bad habits that players have
7 Bad Habits to Break in Season 13
Not Buying Wards
Not Optimising your Builds
Poor Positioning at Level 1
Not Understanding What Each Champion Does
Not Pinging MIA
Playing While Tilted
Playing Random Champions In Ranked
1. Not Buying Wards
The first major habit you need to break is not buying wards. It is key that you buy control wards throughout the game, and you place them often. If you do not buy control wards, you're missing out on vision that can ultimately save your life.
Buy a control ward early on, place it somewhere where it will survive for a long time, and then buy another one when it gets destroyed or the game state has changed.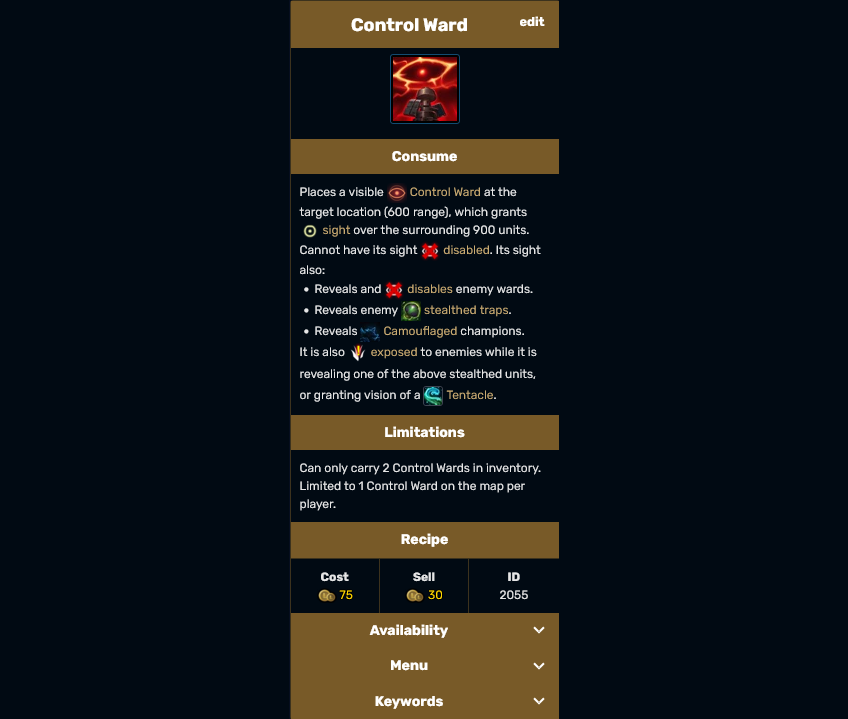 2. Not Optimising your Builds
Not optimising your builds is a big mistake that low ELO players make. You will often see people in low ELO buying random items that don't benefit the champion or not buying items that will help them in the current matchup.
You can easily fix this using the Mobalytics App and importing the builds for your favourite champions. If you have this open, it will just insert the best build for the champion, and as long as you build those items, you'll be on track to break this bad habit in League of Legends.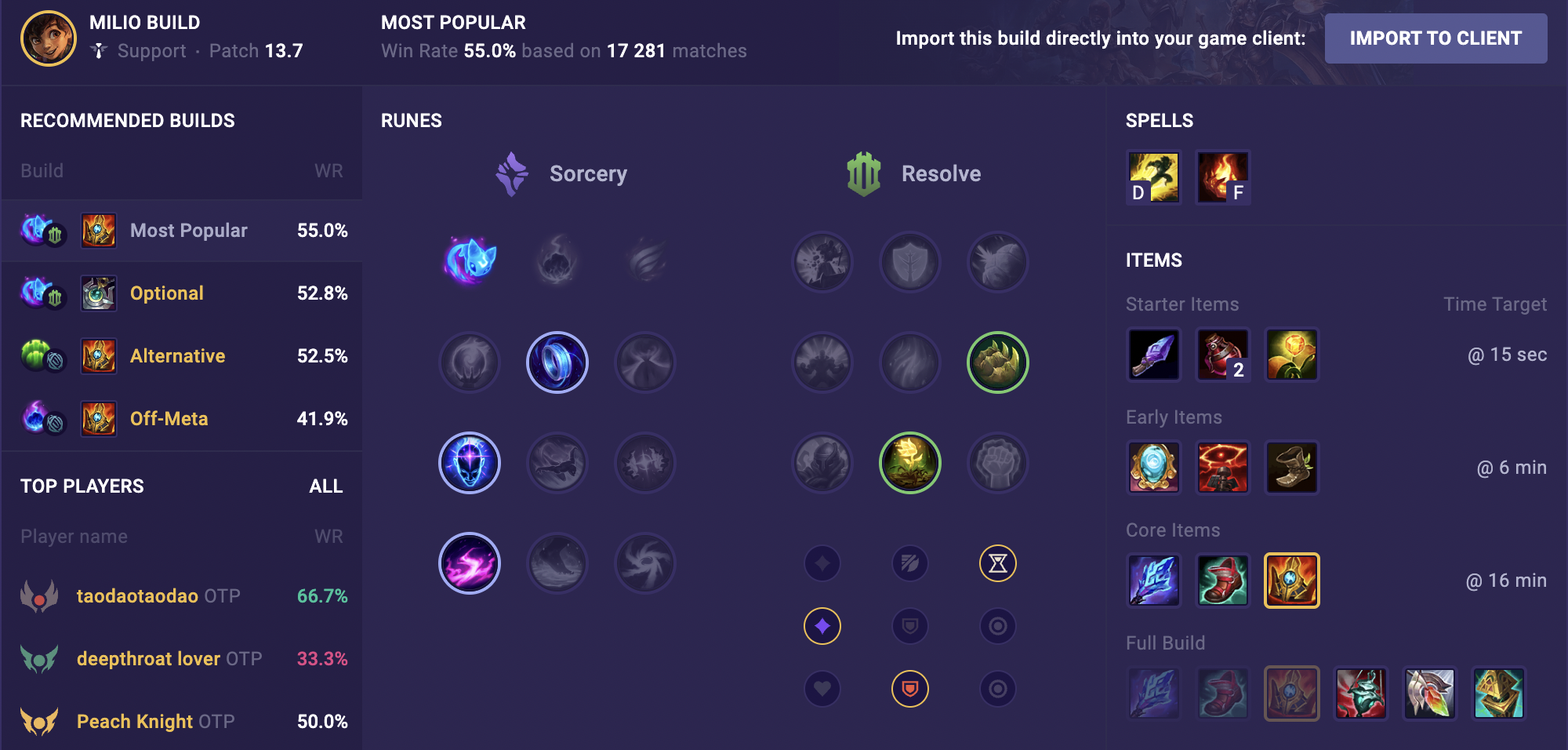 3. Poor Positioning at Level 1
Having bad positioning in League of Legends frustrates everyone on your team. You can counter this by not being AFK at level 1 and not hugging your tower. Let's assume your AFK and not paying attention to your screen at level 1, and the enemy decides to invade.
You will not know that the enemy has invaded, and you will not see where the enemy is. However, if you stand somewhere such as in the river, at a jungle entrance or anywhere but under your tower, you might be able to spot the enemy before they invade your jungle and kill someone on your team at level 1.
Regardless of the matchups you're in, avoid standing under your tower. Try and stand at a jungle entrance or in the river to see if the enemy is trying to invade your team in an attempt to get an early first blood.
4. Not Understanding What Each Champion Does
In 2023, there's no real excuse not to know what every champion does. Back in the day, there were not many resources to learn what each champion did, but now there are so many resources out there to learn what everyone does.
Make sure you head over to the Mobalytics champion pages and check out how each champion is played, and what each of their abilities do. This is the bare minimum required to climb in League of Legends.
From there, you can start to read techniques and tips and tricks on playing against each champion and counter them. For instance, understand how Blitzcrank Q works and adapt your positioning accordingly. Or if you're playing Lee Sin, you will learn the best jungle route for him.
5. Not Pinging MIA
This tip is really important if you want to climb. Make sure you ping whenever your enemy laner recalls or leaves the lane. Riot has improved the ping wheel: adding a ton of new pings you can utilise.
Whenever someone leaves, spam ping MIA so your team knows that your laner is missing and could be approaching their lane. You must ping so it reduces the chances of your allies dying or being outnumbered in a fight.
6. Playing While Tilted
The next thing we all somewhat suffer from is continuing to play while you're tilted. Playing while tilted is not a good idea because you're more likely to make poor decisions and bad plays. After playing a game and losing, you'll be more frustrated because you've lost LP.
If you're on a loss streak, just stop playing the game for the day and come back fresh tomorrow. It is better to take a step back than lose more LP and be even more tilted and annoyed. Keep an eye on how many games you've played, and see

7. Playing Random Champions In Ranked
Playing random champions in ranked is not a good idea, and you're severely decreasing your chances of winning. Stick to champions you're comfortable with and only play the champions or roles that you're used to.
If you start to play Jungle but never really touched the Jungle role before, you'll struggle to do well and you'll lose LP. this is why you should stick to normal games or games with friends if you want to learn new roles.
Play your main role, followed by one side role in ranked only. For optimal climbing, have a champion pool of a few champions- don't play every champion in that role.
Final Remarks
If you work on these bad habits in LoL, you'll see yourself climbing in no time. The things we focused on in this guide are extremely basic and really easy to fix, so go ahead summoner and fix them!
You can find more tips and tricks on the Mobalytics site!