5 Best Recall Timers in LoL
Recalling in League of Legends can cost you a lot in the long run. One poor recall, and you're out of the laning phase. Because recall timers are so important, knowing some of the best times to recall is critical so you limit your chances of putting yourself out of the laning phase.
Before we begin, let's just state that if you're low or going to die, you should probably just recall. It's better to be safe than sorry. But let's say that you just want to recall- what should you do, and when should you do it? Well, let's get into it.
As always, if you want more tips and tricks to help you climb, then make sure you sign up for a Mobalytics account for tons of tips and tricks to help you climb in Season 13!
5 Best Recall Timers in League of Legends
1. For Major Items
We will start with the most apparent tip first, but time after time, we see people staying in the lane with a lot of gold. When you can afford major items, you should recall shortly afterwards and invest your gold in buying items that will make you stronger.
Naturally, you should recall as long as some of the other suggestions we make in this article are met so you don't miss out on free gold and XP, but as long as you can afford to buy a major item, then it's probably best to just recall so you can buy your next item.
The quicker you recall, the longer you can abuse the item. For Mid laners, picking up their first item will give them extra damage while increasing their kill pressure in the lane.
If you can, delay your second back until you've got enough gold for your first item. Similarly, avoid recalling if you're like a few hundred gold off getting your item if you can, as you don't want to have a weaker item than your opponent in the lane.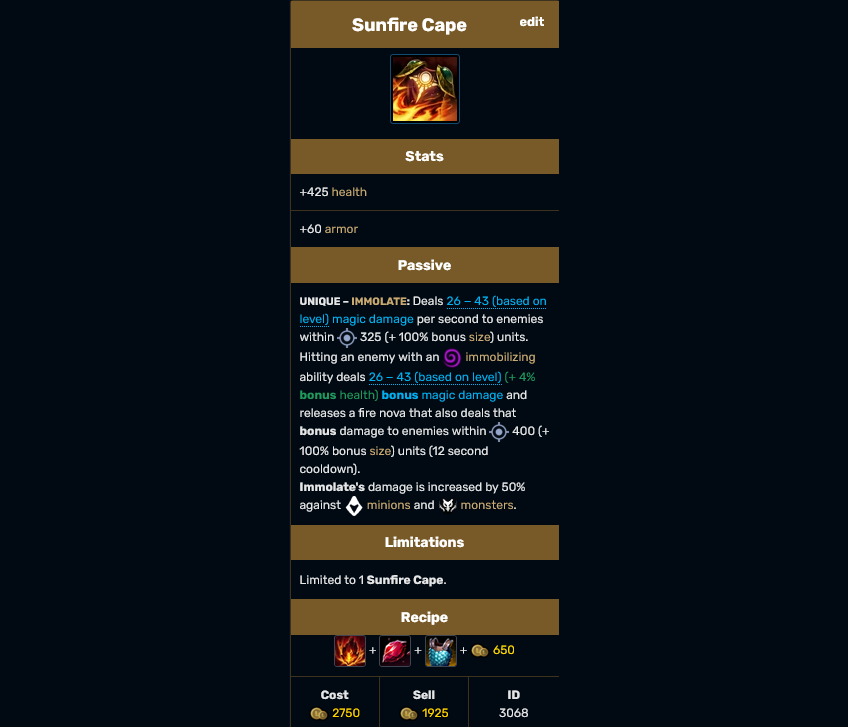 Keep an eye on how much gold you have with the Mobalytics tracker. To coordinate your recalls, you can use the tracker to know how much gold you're away from your next item!
2. 1 Minute Before Objectives Spawn
This one is self-explanatory, but if you need to recall, make sure you recall atleast 1 minute before the Dragon, Baron or the Rift Herald spawns, as doing so any later could result in you missing out on priority for the objective.
Now, this tip depends on the game context, but as a good rule of thumb, 1 minute to 1 minute 30 provides enough time to recall, replenish your wards, buy new items and regen all your health.
As soon as you've done this, run back to the objective with your team and prepare for a standoff/fight with the enemy over the major objective.
I would advise against recalling any later than 1 minute (unless you have the teleporters on the map), as you'll lose priority and the enemy can take the objective for free. If you recall and your team gets pounced on 5v4, they're going to lose the fight. When recalling prior to an objective spawning, try to recall out of vision so the enemy doesn't know you've recalled to make it riskier for them to blind check the objectives.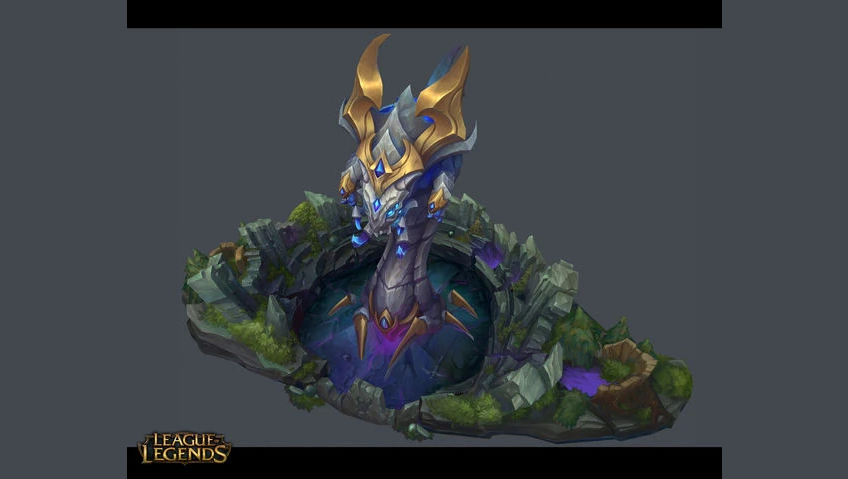 3. Match the Enemy Laner
When the enemy laner recalls to buy an item, you should do the same too. This is because they'll have an item and health advantage, which can lead to them returning and killing you instantly. This is why it's best to often match the enemy's recall timer so you are both replenished in items, health and potions if need be.
You may wish to delay a recall slightly, but matching them as often as possible is key. Obviously, you will not need to recall if you're on full health and don't have enough gold to buy any significant item. During the time they're gone, you can either push and get turret plates or set up the minion wave where you can deny them CS.

4. Not on a Cannon Wave
You should never recall on a cannon wave when it is almost in battle. This is because you'll miss out on gold, and a lot of XP, and you can often mess up your preferred wave management techniques. Let's assume that you recall, but the enemy doesn't. Early on, they might not be able to push very fast because of the high health of a cannon minion, but they will pick up the gold and the XP it provides, which will give them a noticeable lead further down the line.
Instead, you should recall after the 2nd wave and before the cannon wave hits the map. You can delay a recall as the cannon minion leaves your nexus too as you will not miss out on the gold or XP.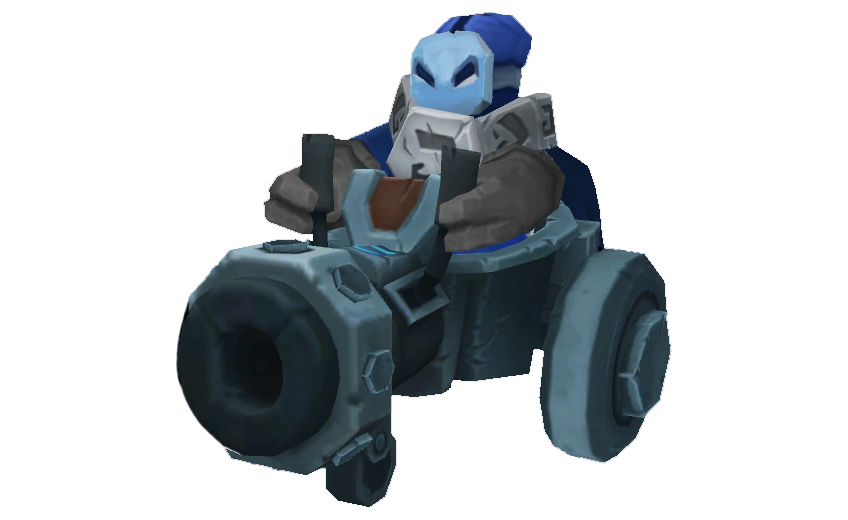 5. When Your Allies Will Not Die
So far, we've only talked about recalling during the laning phase, but what about outside of the laning phase? Let's use the Support as this example. The Support is out of wards and needs to replenish them.
You should avoid recalling if you are spotted as the enemy will just engage on your allies as they know it will be 5v4. But, you should avoid recalling period if your team or an ally will die while you're gone.
You should never recall if your team is dancing around objectives like the Baron or Elder Dragon, as they will use the numbers advantage to win the fight. Instead, you should recall either after the fight or when both teams back off from the objective.
You need to ask yourself this every time, "will someone die while I'm gone?" If you ask yourself this each time, you'll know whether it's a good time to recall.

Final Points
Make sure you always get the best recall off or you'll fall behind in lane. We hope these 5 tips will help you with your recall timers in League of Legends! If you're looking for more tips to help you climb, sign up for a free Mobalytics account today.