Our Statement on Ukraine, Its Effect on Mobalytics, and How You Can Help
Mobalytics was a remote company from day one and we have people all over the world. We believe there are no borders and thanks to all the technologies that exist today, we are blessed with opportunities to stay connected and work together with the smartest and most passionate gamers from around the world.
However, during the last couple of weeks, a lot of our team members were forced to leave their homes, belongings, and daily lives behind in search of safety. The majority of them are physically safe now, but mentally they are with their friends and family members who were not able to move.
It is hard to believe that we are going through these awful times, where people in Ukraine, including our team members, need to hide in shelters to save their lives, where one "dictator" was able to ruin two beautiful countries over the course of a couple of days. One physically, another financially.
Based on the latest information, everybody on our team is safe despite some of them still being in attacked regions of Ukraine. We are with you, praying for you and your families.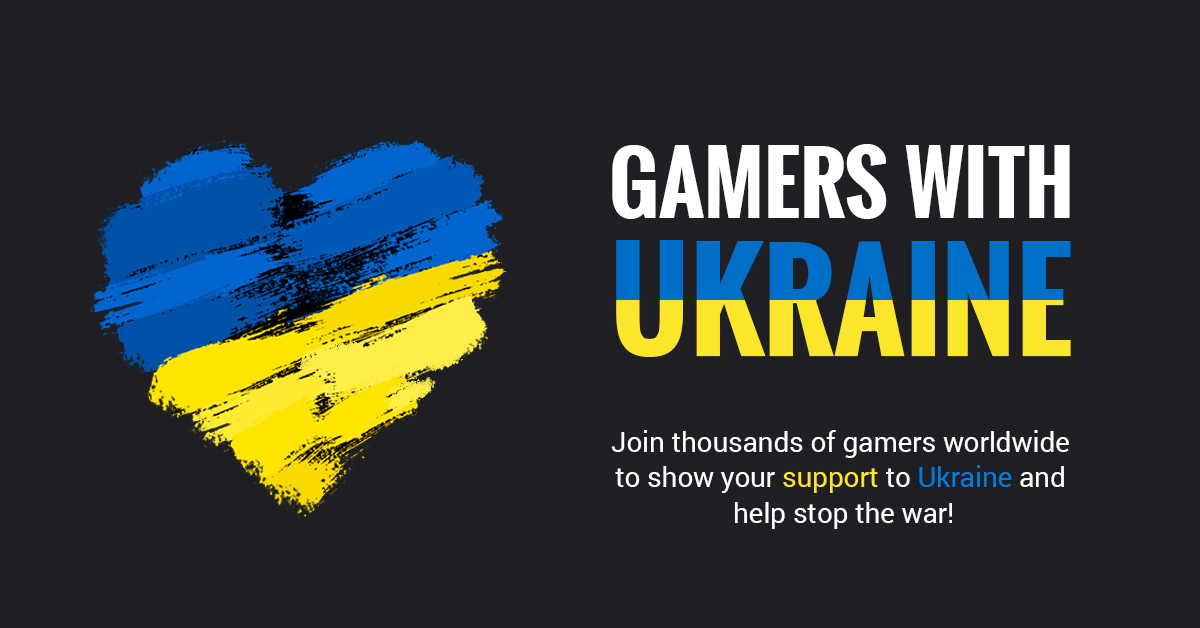 We are getting back on track. However, I'm extremely sad and frustrated to see that all this is happening. Being born and raised in Kyiv, Ukraine, and having my parents and some of friends still being there, I can not just sit and watch what this f*cker is doing to our country. That's why we have started an initiative, #GamersWithUkraine.
How You Can Help
We've created a website, Gamers With Ukraine, that offers many ways for anybody to contribute to help end the war and rebuild Ukraine. Whether you want to donate funds, aid Ukrainian cyber forces, send supplies, find a protest, or enlist in the foreign legion, you'll be able to find a link for doing so.
Even by just staying active on the website you will be able to:
Show your support and boost the morale of the Ukrainian people. The more gamers that stay online, the bigger the impact we can create.
Raise funds through playing video ads (please whitelist it within your ad blocker). ALL proceeds from these ads will be used to fund the rebuilding of the country.
So please do keep a browser tab open and active if you can, and share the site with your squadmates, duo partners, clan members, and anyone else that cares about the situation and wants to help.
Being a long-life gamer I know how strong our community is and how many of us are around the world. Together, we can make a difference for the innocent civilians that have been forced into a horrible war and help Ukraine rebuild.
I'm proud to see how the whole world united to support Ukraine against Putin. Now it's time for gamers to unite and show our support. I believe that with your help, Ukraine will win the war and keep its independence.
Thank you for your support!
Bogdan Suchyk,
Founder and CEO at Mobalytics