Genshin Impact: Should you Pull
Welcome to our "Should you Pull" series, where we go over the pros and cons of the characters coming to the limited banner. We will be doing this with every update to give you insight on how to efficient use those primogems.
As usual, these evaluations are considering the "meta" of the game. If you enjoy a characters, aesthetic, gameplay, story, or anything else, you should wish for them because of those reasons as well.
Ultimately, the decision to wish for a character is up to you. I'll simply be giving my thoughts on a perspective of what will be most beneficial for your account. If you can already beat the abyss, you should simply wish for whoever you want regardless of if they're strong or not.
Version 3.0 Should you pull for Tighnari, Zhongli, Ganyu, or Kokomi?
The long-awaited Sumeru update is finally upon us and with it, comes 4 character banners in Version 3.0. Before we go into each character, there is one consideration to keep in mind.
Version 3.0 is taking place right before Version 3.1 which contains Genshin Impact's 2nd Anniversary. This could come with something special, so using your primos now can be a risk.
That being said, let's go into the Version 3.0 banners.
Version 3.0 Banners Part 1
Tighnari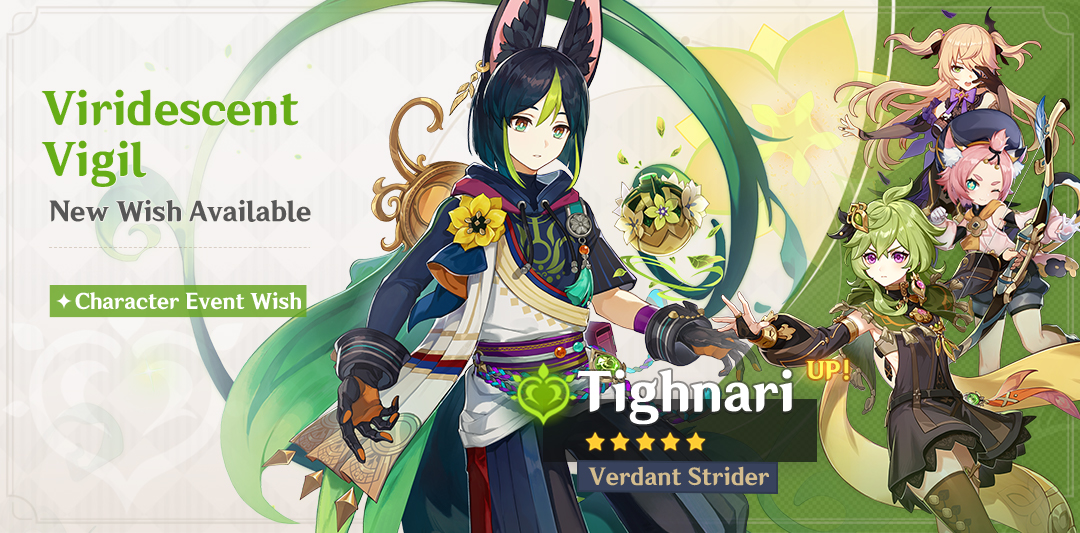 Tighnari is the brand new featured character releasing in Version 3.0. He is a Dendro Bow user from Sumeru, and will be running alongside Zhongli. As of writing this article, we don't know exactly how powerful Tighnari will be.
He seems to be designed as a Main DPS / On Field character who mainly deals Dendro damage. There is a lot of theory crafting work and testing that needs to be done before we know exactly how good Tighnari will be.
One other important note is that Tighnari will be added to the Standard Banner as well. This means that you can potentially wish for him in future limited banners when you lose a 50/50.
Grade 3/5
Overall, you should simply pull for Tighnari if you like him. He is a Dendro unit, meaning he will provide a fresh play experience, and his utility passive is extremely useful for finding materials around Sumeru.
Even though he will be added to the Standard Pool, you should still wish for him if you want him. Plenty of people have never wished a Diluc, or Keqing, or Mona, etc. The Standard Pool is not a good guarantee that you will eventually get Tighnari.
Think of it like this, even if Ganyu was added to the standard banner, many players will still choose to wish for her Limited Banner to guarantee getting one. If Tighnari is on par with Ganyu, (who knows) you won't want to miss out.
Zhongli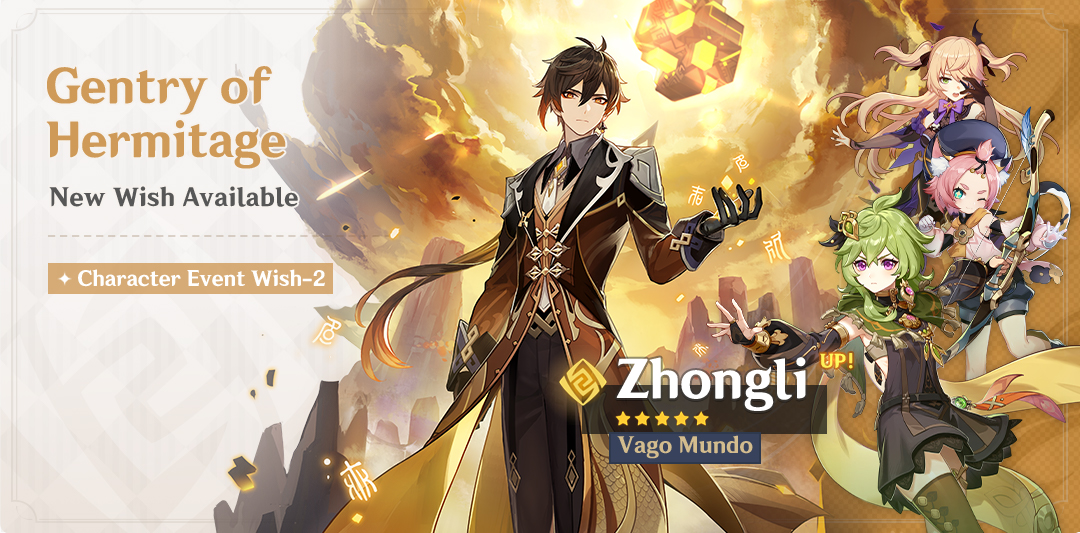 Zhongli is a bit of an interesting case. If you want to read our Zhongli guide, read it first to get an idea of his uses and teams.
The best use case for Zhongli is to provide comfort. Characters that are prone to interruption like Yoimiya can benefit greatly from Zhongli. Even still, you can always make do without him. He is also a huge addition to Mono Geo teams with Itto or Noelle.
Overall, the consensus is that Zhongli is a good support, but rarely the best support. If you are playing on mobile, however, Zhongli is great for quality of life.
Grade: 3/5
If you want comfort, pull for Zhongli. You should also pull for him if you plan on playing DPS characters like Itto or Yoimiya. Otherwise, we recommend to save your primos.
Tighnari and Zhongli Banner 4-Stars
In the first half of Version 3.0 the featured 4 stars are Collei, Diona, and Fischl.
Collei is a new Dendro 4-star, but she will be given out once for free during the 3.0 event. Even still, constellations on a new Dendro unit will be nice to have.
Diona is a solid support for any Cryo team. She is a good support and constellations are definitely welcome.
Fischl may potentially become a very powerful support with the addition of Dendro and the Aggravate reaction.
All of the 4-stars in this banner are solid pickups, but they shouldn't be the reason you pull. Just look at the 4-stars as an extra little bonus for wishing for what you already want.
4-Star Banner Grade: 4/5
Fischl is basically is a 5/5, Diona is about a 3/5 and Collei is unknown for now. Depending how good Collei is, the value of the 4-stars on this banner goes up or down.
Version 3.0 Banners Part 2
Ganyu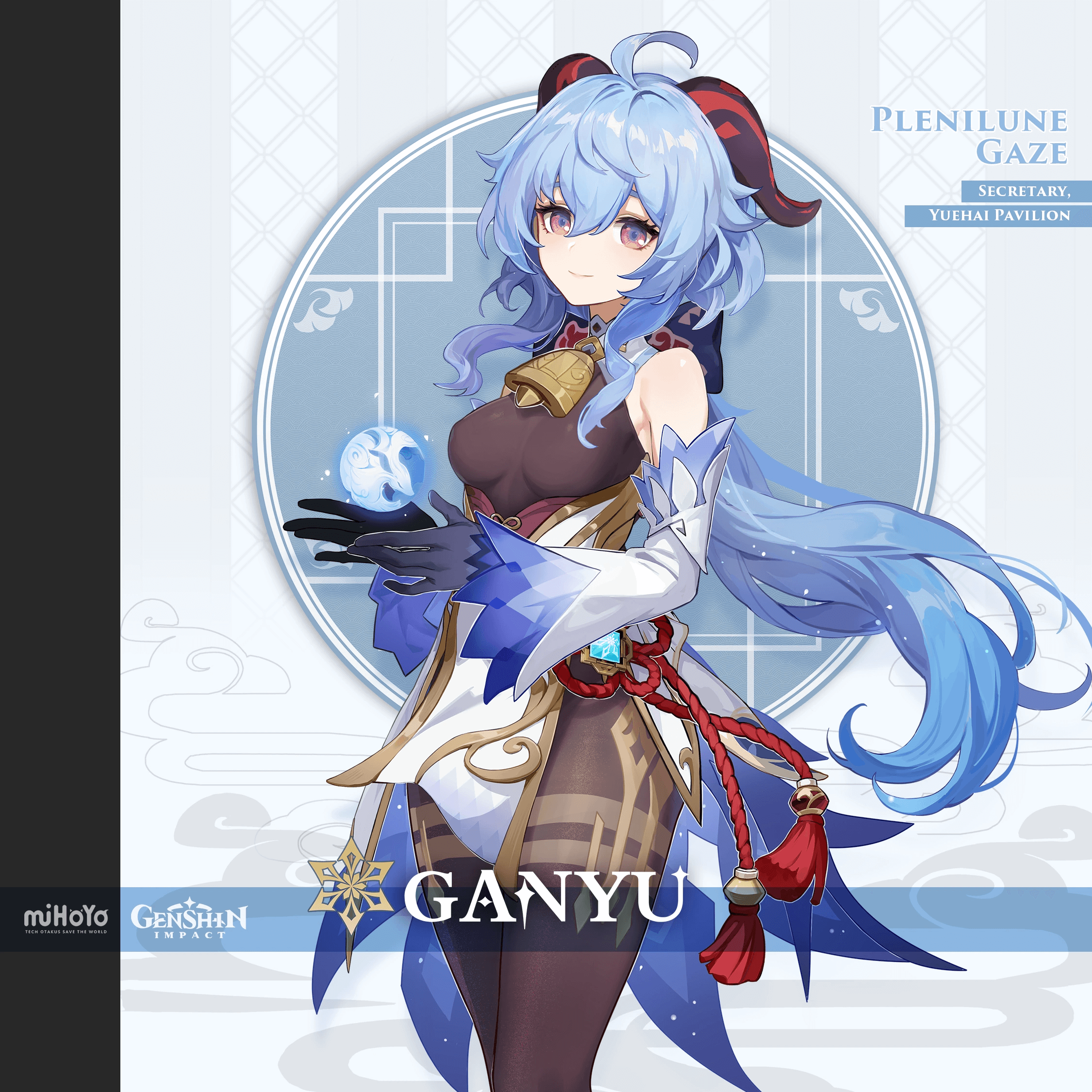 It should be no surprise to see Ganyu back on banner. Ganyu is one of the most popular characters in the game, and she is also one of the strongest carries in the game.
Freeze teams have been very strong in the Genshin meta for a while now. However, the game devs have recently made Abyss enemies more difficult for Freeze teams.
While Cryo DPS like Ayaka and Ganyu are still some of the best Main DPS characters in the game, the game is becoming less friendly to freeze based teams in general.
Grade 4/5
Even though Freeze isn't always applicable, Ganyu is still one of the strongest Main DPS units in the game. She can be played in both Freeze and Melt teams, and provides a fun and unique playstyle with her Charged Shots.
While we think Ayaka is slightly better as a Cryo DPS, Ganyu is basically right behind her. You definitely won't regret wishing for Ganyu if you don't have her.
Kokomi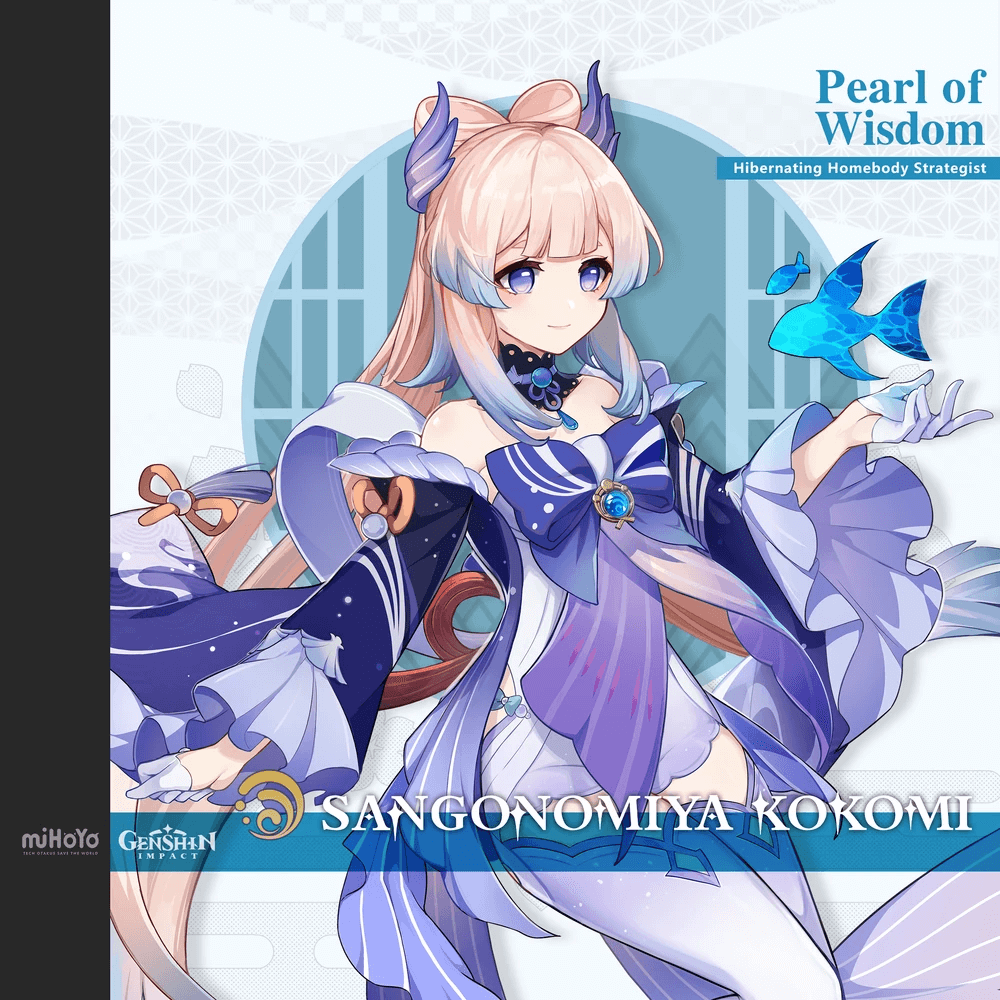 When Kokomi first came out, she was widely regarded as one of the worst 5-stars in the game. However, that mindset quickly changed as players figured out how to best use her in teams.
She is arguably the best Hydro applicator for Freeze teams as she has good off field application, provides healing, and can hold TTDS.
Kokomi is basically a stronger Mona for Freeze teams.
Kokomi also sees play in "Sukokomon" which is a sweaty team consisting of Sucrose, Kokomi, Fischl, and Xiangling. This team is very powerful, but is also very hard to play. If that's something you are interested in, you should also consider pulling for Kokomi.
Grade 3/5
I would give Kokomi another 3/5 rating for pull value. If your account can benefit a lot from Kokomi, you should definitely consider pulling. She has many team options that she can slot into, and is overall, one of the best Hydro units in the game. (Although most Hydro units are very good anyway).
Summary
Version 3.0 Banners are stocked with amazing 5-stars to choose from. There's the new and exciting Tighnari, the best comfort support in Zhongli, one of the best DPS units in Ganyu, and an amazing Hydro support in Kokomi.
You could honestly wish on any of these banners and you likely won't regret it too much.
Depending on your account, you should decide if any of these characters are worth pulling for. If none of them are absolutely necessary, though, I would recommend saving for the Anniversary coming next version.
Hopefully this year's anniversary will be much better.
Version 2.8 Should you pull for Kazuha, Klee, or Yoimiya?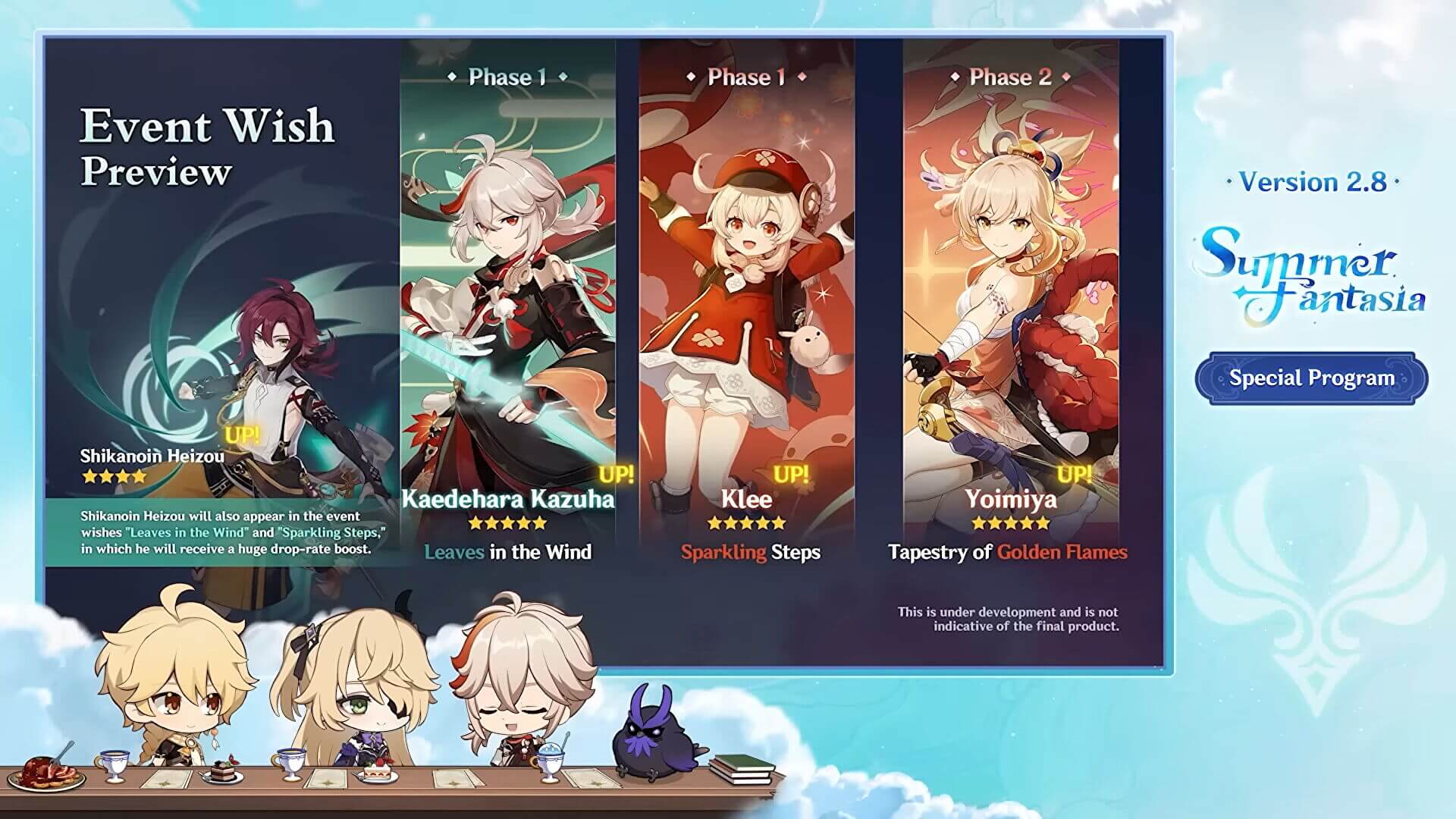 Before we go into the characters, let's cover some considerations about version 2.8. This will be the last version before the long awaited 3.0 update. There will likely be a lot of hype around the first few banners of version 3.x.
As such, you should only wish for these characters if you really want them and have been saving for them. Dendro may shake up the meta a lot, so saving primos for 3.0 is a safe plan.
Kaedehara Kazuha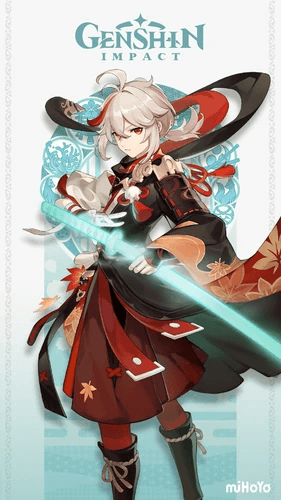 Without a doubt, Kazuha is one of the best characters in the game. He fits into so many different teams, and is a fan favorite for reasons other than his aesthetic.
One small weakness about Kazuha is that he is somewhat a "expensive Sucrose." Sucrose is a 4-star character that has a very similar role to Kazuha on many teams. They are Anemo supports that increase their team's elemental mastery and damage.
However, Sucrose is one of the best characters in the game, so having a premium Sucrose to use on both sides of the Abyss is great.
Grade: 4/5
Simply put, Kazuha is a character that will forever be a part of the meta. There will always be teams that can use Kazuha. If you want a strong character for your account, feel free to wish without regret. (Unless you lose the 50/50)
Klee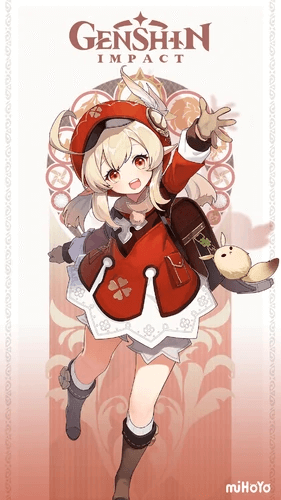 Klee was the second limited character to ever release, and players were quick to pick her up. Unfortunately, Klee is just a bit underpowered in our opinion.
Most Pyro characters will be used for Vaporize teams, and Klee just simply pales in comparison to characters like Xiangling (who can be used off field) or Hu Tao (who does way more damage).
This doesn't mean that Klee is a bad character though. Being a Pyro Catalyst user is unique to only Klee and Yanfei, so if that is your jam, that's something to consider.
Grade: 2/5 
Overall, Klee just doesn't quite hit the mark, but she is still a serviceable DPS and can clear content on the right teams.
Yoimiya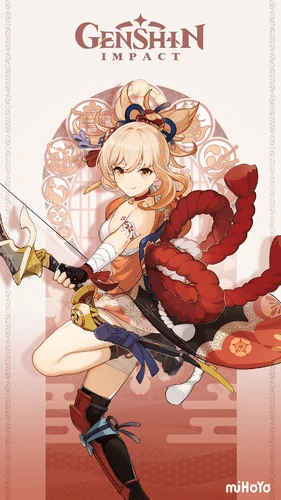 Yoimiya suffers from the same issues as Klee. She's simply a Pyro unit that pales in comparison to Xiangling or Hu Tao.
Most players would rate Yoimiya slightly better than Klee, but overall, they are quite similar in how they fit into the meta. Both of their Vaporize teams will likely use the same other 3 characters. It just depends on who you want your Main Pyro DPS to be.
Grade: 2/5
Unfortunately, Yoimiya suffers from the same issues as Klee. The Pyro DPS role is simply too stacked with units like Xiangling and Hu Tao.
Summary
Version 2.8 is finally bringing back Kazuha, who is returning after a full year of no reruns. Kazuha is definitely going to be a strong banner with many players wishing.
Klee and Yoimiya will likely have their fans, but in terms of meta, they aren't spectacular.
If you have some primos saved up, Kazuha is a safe bet for a strong addition to your team. If you want to wait for Version 3.0 to see what's coming, you can always do that too.
Unfortunately, you won't be able to see the 3.0 Special Program as Kazuha's banner will be over by then, so decide now what you plan to do.
Version 2.6 – Should you Pull for Ayato, Venti, or Ayaka?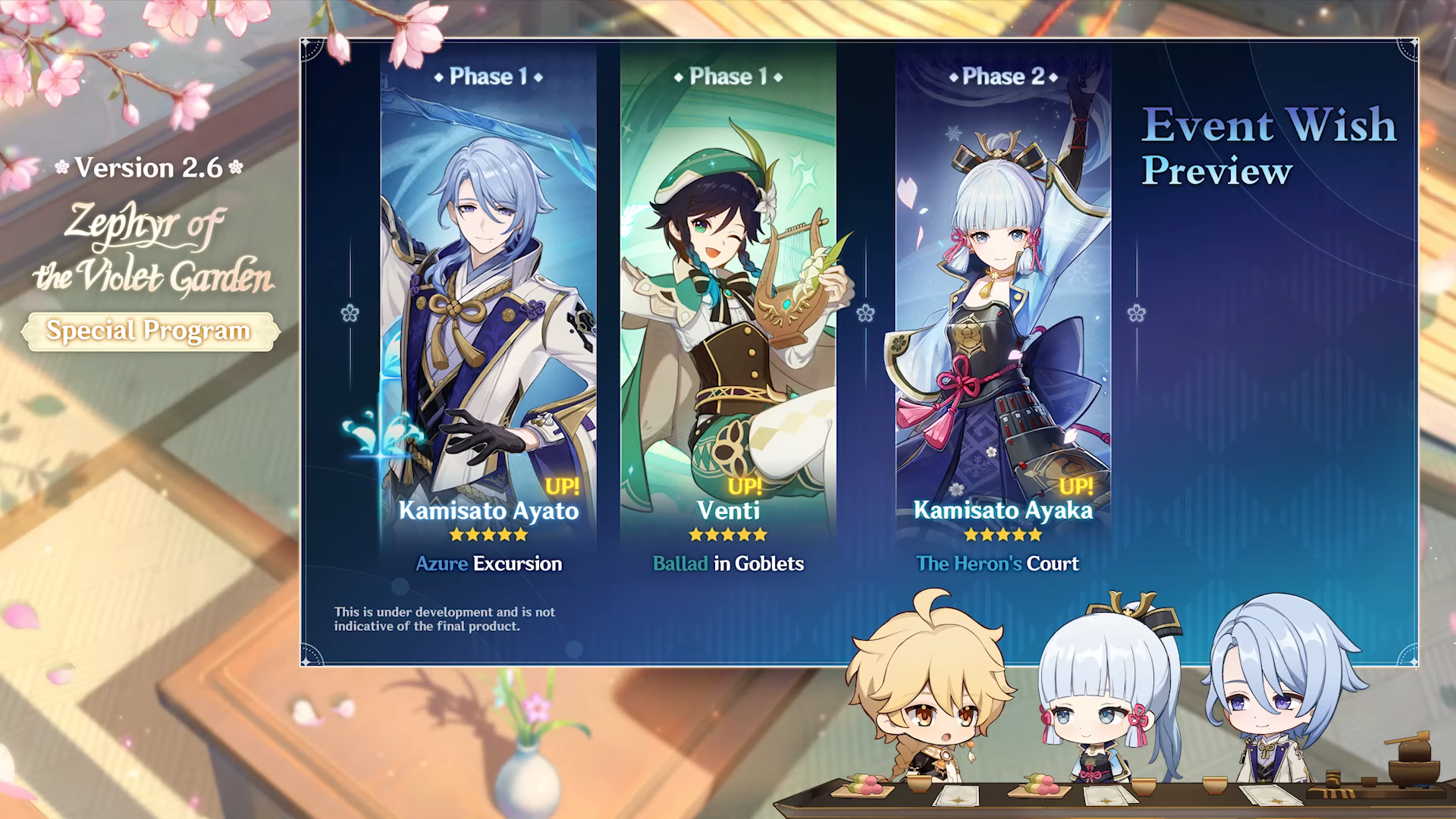 It's been about two weeks since the release of Ayato, and he's been quite a popular release. While he doesn't break the game in any sense, he's shown to be a main DPS that's fun to use and decently strong.
If you've been saving your primogems and are unsure about whether or not to wish, I'll be going over my thoughts on who you should wish for.
Kamisato Ayato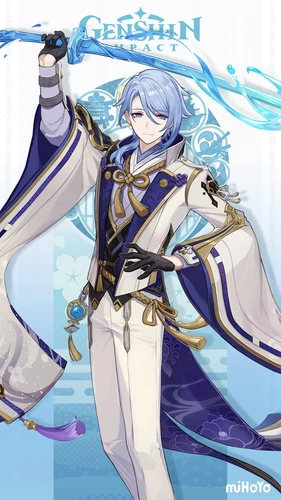 Even though Ayato is a new character, the community is quick to do testing and theorycrafting. What we've seen so far is that Ayato is definitely strong, but he doesn't necessarily add value.
What I mean by this is that he is strong enough to tackle the abyss in multiple different teams, but he doesn't revolutionize any teams in particular.
Let's take a Freeze team for example. If you run him alongside Ayaka, you will definitely have a strong team, but Ayaka herself already creates a strong team. Adding in Ayato is more for fun and enjoyment rather than building the best team possible.
Grade: 3/5
Overall, I think that Ayato is a solid character to wish for. If you enjoy his playstyle or aesthetic, there's nothing wrong with wishing for him.
If you wish for Ayato and want to learn about his best builds and teams, check out our Ayato Guide.
Venti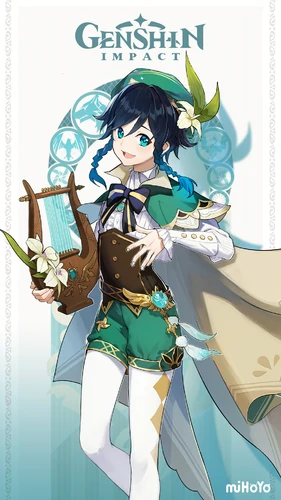 This is going to be another Venti rerun for players who haven't gotten him yet. Venti was the first limited character in the game, and he's been one of the most powerful characters for a while now.
Venti's claim to fame is his burst, which sucks up all enemies that are not heavy. This ability can completely trivialize content. Being able to suck up enemies and easily damage all of them is one of the most powerful bursts in the game.
Recently, the game has been adding in more enemies that are heavy which make Venti more difficult to use. Even still, Venti is extremely valuable as he is a one of a kind character.
Grade: 4/5
The simple answer is that anybody that doesn't have Venti has reason to wish for Venti. You can definitely still enjoy the game without him, but he is always nice to have.
Kamisato Ayaka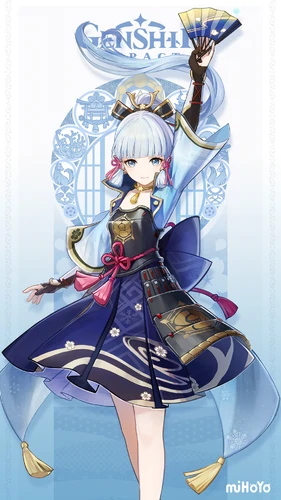 Ayaka has been around for a while now, and she's no doubt one of the best main DPS characters in the game. Since she's an older character, we already know a lot about her potential and power ceiling.
The main question you should ask yourself is if you are missing a Cryo main DPS. If you are, you should definitely consider wishing for Ayaka. However, if you are a fan of Ganyu over Ayaka, you should wait for another Ganyu rerun instead.
Grade: 4/5
Even though Ayaka is one of the best main DPS characters in the game, her role can be substituted by other units. Ganyu for example is another top tier Cryo main DPS.
On another hand, maybe you prefer to run other elements like Pyro or Geo as your main DPS. Pulling Ayaka comes down to preference. There are many powerful main DPS characters in the game, and Ayaka is simply one of them.
Yelan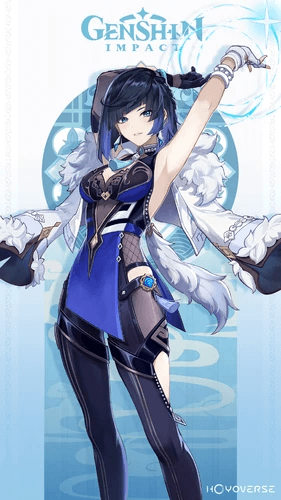 If you don't know already, Yelan will be a new 5 star character coming in update 2.7. While we don't know how strong she will be, this can be another consideration for wishing. If you want to save for Yelan, you can decide to skip on the current Ayato, Venti, and Ayaka banners.
However, this is a risk since we don't know how strong Yelan will be.
Summary
To wrap up everything, our recommendation this update is to wish for Venti if you don't have him. Even if his burst doesn't work against certain enemies, having him on standby for the right content makes life so much easier.
After wishing for Venti, or if you already have Venti, you can consider wishing for Ayato or Ayaka based on your preference. If you already have a strong Cryo DPS like Ganyu, you can def skip Ayaka. If you don't like Ayato's playstyle you can also skip him.
In the end, you should wish for characters that you like or enjoy playing with. With the right teams, many characters can complete the abyss, so follow your own gut when deciding to wish for characters.