Genshin Impact: Should you Pull
Welcome to our "Should you Pull" series, where we go over the pros and cons of the characters coming to the limited banner. We will be doing this with every update to give you insight on how to efficient use those primogems.
As usual, these evaluations are considering the "meta" of the game. If you enjoy a characters, aesthetic, gameplay, story, or anything else, you should wish for them because of those reasons as well.
Ultimately, the decision to wish for a character is up to you. I'll simply be giving my thoughts on a perspective of what will be most beneficial for your account. If you can already beat the abyss, you should simply wish for whoever you want regardless of if they're strong or not.
Version 3.2 Should you pull for Nahida, Yae Miko, or Childe?
The Sumeru update has added a lot of enjoyable content to the game, and Version 3.1 is continuing along that vein. 2 new characters are coming out along with reruns of Venti and Albedo.
Without further ado, let's dig into the Version 3.1 banners.
Version 3.2 Banners Part 1
Nahida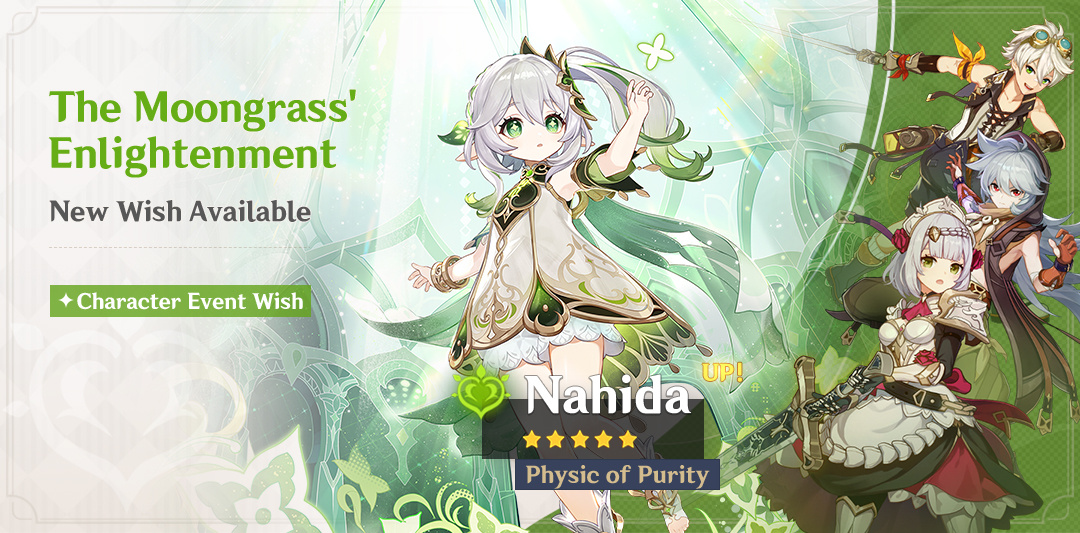 Nahida is the brand new featured character releasing in Version 3.2. She is a Dendro Catalyst user and is the Dendro Archon. She will be running alongside Yoimiya for part 1 of Version 3.2.
Nahida is currently the best Dendro character in the game, and is the best option for basically any Dendro related team. If you want to learn all about her, check out our Nahida Guide.
Grade 5/5
Nahida is simply the best at what she does. She fits into many different types of teams (Hyperbloom, Quicken, Burgeon, Bloom, etc), is the best option on these teams, and opens up the door to play many different teams.
One could argue that you can simply run Dendro Traveler instead of Nahida. While this is true, Nahida simply outperforms Dendro Traveler in almost every aspect. This makes Nahida a rare 5/5 pull value for us.
Yoimiya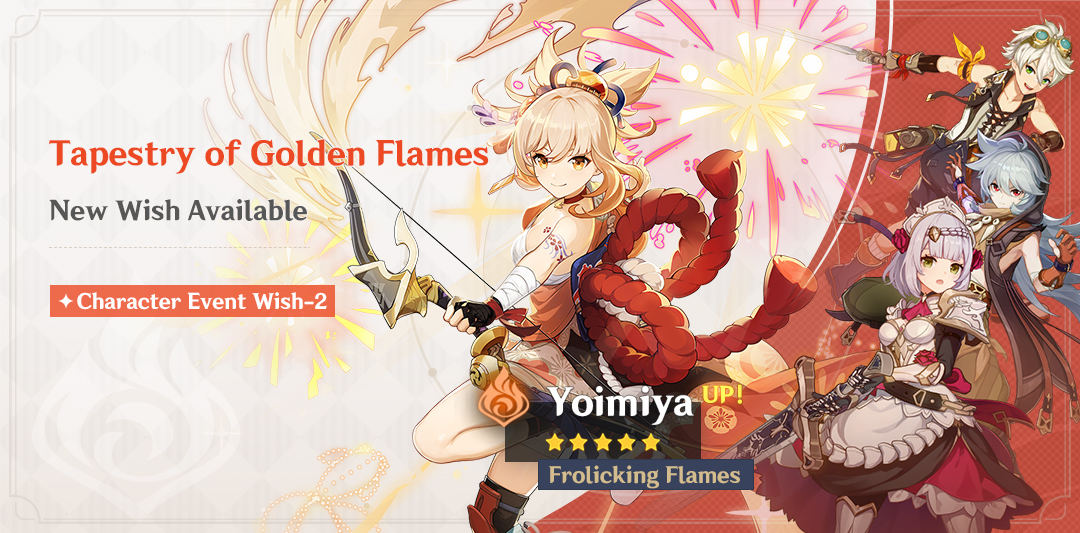 Yoimiya is a bit of an interesting case. If you want to read up on her, you can check out our Yoimiya Character Guide.
While she isn't the most amazing character in terms of damage, she is very powerful in specific situations. She excels at dealing single target damage, but is reliant on strong supports like Xingqiu and Yelan.
Grade: 2.5/5
While there are certainly better options to pull for, we do think that Yoimiya is a solid addition to any account. If you are a fan of her playstyle or aesthetic, you shouldn't regret pulling for Yoimiya.
Cyno and Venti Banner 4-Stars
In the first half of Version 3.1 the featured 4 stars are Bennett, Razor, and Noelle.
Bennett, as many people know, is one of the best supports in the game.
Razor is a niche Electro damage dealing character that isn't great, but can work.
Noelle is also a niche Geo DPS character that functions similar to Itto, but in a 4 star package.
4-Stars Banner Grade: 2/5
Razor and Noelle are simply underwhelming 4 star characters. Razor can still perform on an Electro team alongside Nahida, and Noelle can be strong alongside good supports like Gorou and Albedo. However, you really are hoping to pull Bennett as you roll for Nahida.
Version 3.1 Banners Part 2
Yae Miko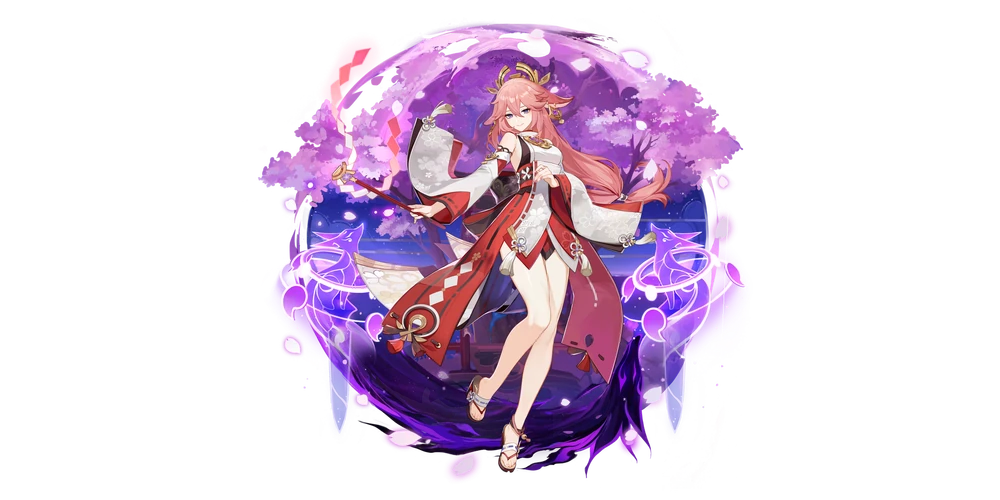 Yae Miko, and Electro characters in general, have become quite strong and popular due to Dendro and Aggravate. Yae Miko's main purpose is to provide off field Electro application and damage. While she may not outperform Fischl on some teams, Yae Miko can be a 2nd Electro character alongside Fischl and can provide a new fun character to play with.
Grade 3/5
Tartaglia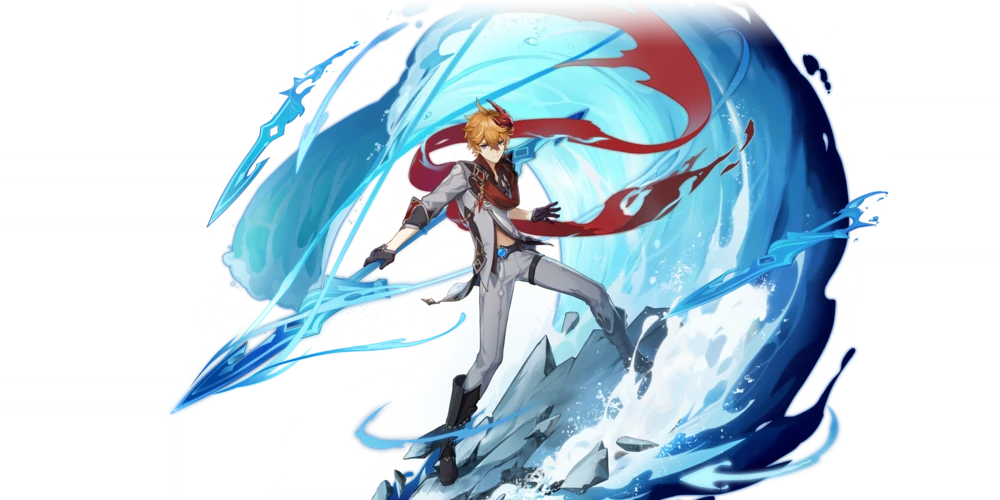 Childe or Tartaglia is one of the oldest characters released in Genshin Impact and he still holds up to this day. His Hydro application is top notch, and his damage in multi enemy situations can get extremely high. He is a character that works well with older supports like Bennett and Xiangling, or even with the new Dendro characters.
Grade 3.5/5
Tartaglia is up there in terms of strength compared to many other 5 star characters in the game. Even to this day, he still holds up to new characters being released.
Summary
Version 3.2 Banners are stocked with solid 5-stars to choose from.
Nahida is one of the best 5-stars that's been released in a while. most 5 stars nowadays focus on a particular niche. While this is fine, Nahida provides so much flexibility in terms of what teams you can run her on. Nahida will definitely be the gold standard of Dendro teams.
Yae Miko and Tartaglia are also two very solid 5 stars. Yae is great on Aggravate teams, and Childe is an amazing Hydro on field applicator.
You could honestly wish on any of these banners and you likely won't regret it too much.
Depending on your account, you should decide if any of these characters are worth pulling for.