Void 3.0 Warlock Builds for PVP and PVE
Warlocks were the original masters of the void before the Void 3.0 rework came to Destiny 2.
Now with the new system Warlocks have stepped in to the role of leaching from and weakening targets
Let's dive into their builds for PVP and PVE.
For more Void 3.0 builds, check out our guides on Hunter and Titan.

PvP Build
The new void Warlock has a lot of utility to chip away at enemies especially through the use of empowered grenades and a Warlock-exclusive Aspect.
This gives the Warlock the ability to apply pressure and deny area from the enemy team, setting up easy pushes to finish off damaged and weakened enemies.
Abilities
Super
Nova Bomb: Cataclysm – Both Nova Bomb options are good. I give the slight edge to Cataclysm due to the seekers giving the super better multi kill potential. The speed of the Vortex Nova Bomb is better, but the Cataclysm makes up for it in tracking and having a larger blast radius than Vortex.
Class Ability
Healing Rift – The utility of the healing rift is very good to be able to re-engage into fights and hold down areas.
Movement Ability
Burst Glide – The only movement ability worth picking here. Blink has too slow of weapon ready time and Balanced Glide and Strafe Lift are too slow. To move faster you can jump, then just after you reach the apex of your jump and are descending, activate Burst Glide Then repeat by immediately jumping once you touch the ground.
Melee Ability
Pocket Singularity – This is your only option but is a decent short-mid range option to get in damage. Its best utility is to push back someone trying to rush you.
Grenade Ability
Axion Bolt – This grenade is very strong in the crucible right now and the Chaos Accelerant Aspect the Warlock has access to adds to that power even more. The Aspect adds another seeker as stated in the description, but also increases the speed and the health of the seekers making the grenade more likely to hit enemies.
Aspects
Child of the Old Gods
This Aspect is one of the strongest in the game and should be utilized. When shooting an enemy while in your Healing Rift, a void soul flies towards the enemy you hit and deals damage and weakens all of the targets in an area. All the while you are gaining grenade and melee energy the more damage the void soul inflicts.
Chaos Accelerant
As mentioned during the grenade section this aspect soups up the already strong Axion Bolt grenade. The overcharged Axion Bolt now tracks 3 enemies which is conveniently the number of enemies in trials of Osiris and tracks faster, further due to a Fragment, and is harder to shoot.
Fragments
Echo of Leeching
There is good utility in this aspect to increase you and your teammates survivability by having a melee kill start health regeneration. Your ranged melee ability is included in this as well.
Echo of Remnants
This Fragment makes your Axion Bolts even better by increasing the duration they seek after a target, ensuring the seeker hits the target or they flee very far away, giving up map control.
Echo of Undermining
You will be landing a lot of grenade hits with this build, and this Fragment weakens enemies, setting them up for easy kills once they are hit by Axion Bolt.
Stat Prioritization
Recovery
Recovery is a great stat in general for PvP, but in the case of the Warlock, investing in Recovery grants Rifts faster and is indirectly investing in Discipline and Strength due to the Child of the Old Gods Aspect.
Discipline
With the Chaos Accelerant Aspect your grenades will be very strong, and Discipline lets you get them back as fast as possible. You'll have plenty of charged grenades with Child of the Old Gods and high Discipline.
Recommended Exotics
Ophidian Aspect
Like St0mp-EE5 for Hunters, Ophidian Aspect is a great neutral game exotic for Warlocks. The Exotic increases ready and reload speed of weapons as well as extends melee range. This exotic makes weapons feel very crisp when switching and reloading.
The Stag
If you like to play a little more defensive in Rifts The Stag is a good option for you. This exotic will help you get Rifts often as it grants class ability energy when low health and grants damage reduction when you are in a Rift. This damage reduction even applies to an Empowered Rift and opens up your options to use healing or Empowered Rift. If using Empowered Rift an option like The Dead Man's Tale for a primary weapon is a great option as it will kill in 2 shots.
Transversive Steps
On the other end of the spectrum, Transversive Steps are for those who plan on rushing down enemies that are damaged and weakened from grenades and The Child of the Old Gods due to the increased movement speed. There is an added benefit of your weapons being reloaded when sprinting which can come in handy if you are rushing down an enemy whose health you lowered by shooting most of your magazine.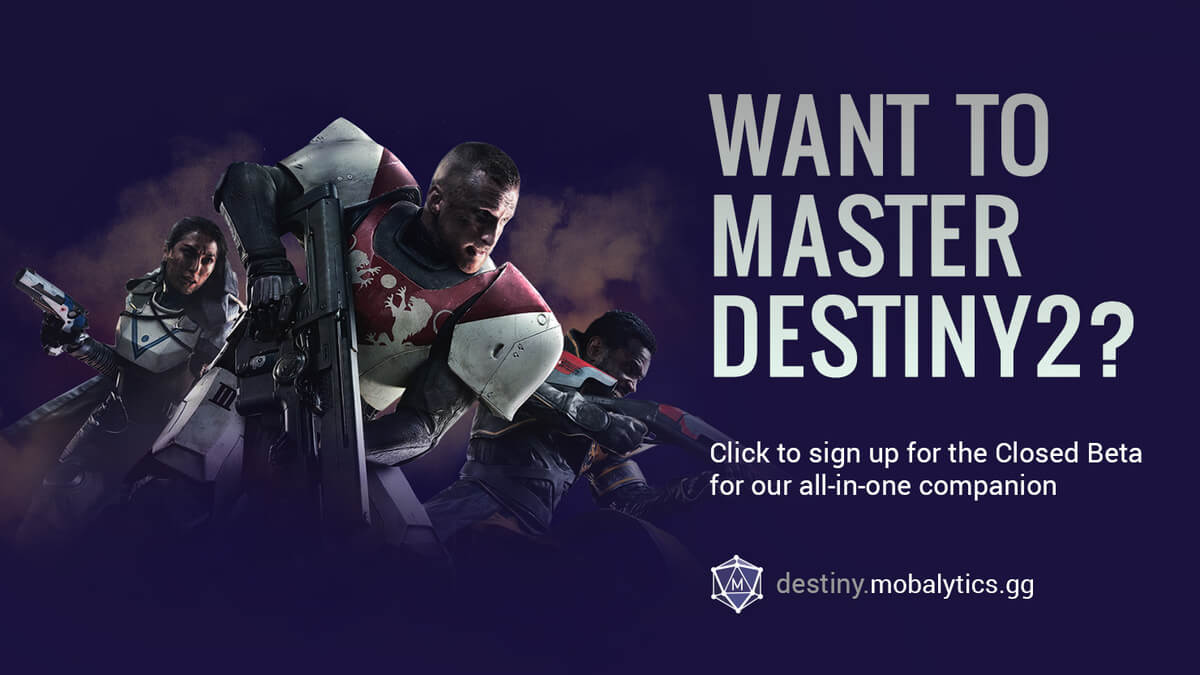 Recommended Mods
Ashes to Assets
Solar affinity helmet mod. This mod grants super energy for grenade kills. As your grenades are very strong and will be thrown often, this is a good way to supplement your super to get it earlier in matches.
Utility Kickstart
Stasis affinity class item mod. If you've been paying attention, you'll notice this mod is everywhere. Class abilities are currently so strong and frequently used, and this mod is the most efficient way to have them being used even more outside of increasing the stat that affects the cooldown.
General Strategy
This build lets you play very aggressively and is the catalyst for a team push. The main flow of this kit is to use a Rift, damage an enemy with your weapon to activate Child of the Old Gods, and rush down the now weakened enemies with a strong tracking grenade to finish them off with a grenade or close range weaponry.
Something to take note of is if your void soul from Child of the Old Gods is active it'll be damaging enemies and will show a floating number which will allow you to see where the enemy is through walls so you know exactly where they are when you push them.
The Pocket Singularity melee ability is another strong tool in your kit for dealing with enemies in cover. The ability has fairly strong tracking such that it can bend around corners to hit enemies which is a good ability for countering those around a corner with a shotgun.
PvE Build
Devour is available to all classes now, but is easiest to activate on the Warlock. For PvE on a Warlock you'll be activating and keeping Devour running with your abilities.
Abilities
Super
Nova Bomb: Vortex – The lingering effect of this super makes it a great option for a quick burst of damage to high health bosses or to clear out clustered mid tier enemies.
Class Ability
Healing Rift – The extra health from this Rift is great for staying alive during difficult encounters.
Movement Ability
Burst Glide – The best Warlock ability option for both speed and control. To move faster you can jump, then just after you reach the apex of your jump and are descending, activate Burst Glide Then repeat by immediately jumping once you touch the ground.
Melee Ability
Pocket Singularity – This is the only option for Warlock and is best served to weaken a target or to push back enemies who can deal massive melee damage or off ledges instantly killing them.
Grenade Ability
Vortex Grenade – This grenade is great for damage and groups of enemies to draw them towards the center of the grenade.
Aspects
Child of the Old Gods
Strong in both PvP and PvE, this aspect can deal damage to large groups of enemies in an area and allows you to deal extra damage to all of them. The tick damage also prevents enemies with shields from recovering them.
Feed the Void
Use of this Aspect is how Devour will be activated. All ability kills will activate Devour. Once Devour is active any kill, even from weapons, will keep Devour active. Opting for this option over Chaos Accelerant essentially opens up 2 Fragment options as it gives an extra Fragment and a Fragment does not have to be spent on Echo of Starvation to have access to Devour.
Fragments
Echo of Persistence
This Fragment will increase Devour's timer to 15 seconds making it easier to keep it active.
Echo of Instability
Devour is activated through ability kills, and your grenade will be the main ability to do that. With this Fragment grenades will not only activate Devour, but it will give your void weapons volatile rounds to clear enemies very quickly.
Echo of Undermining
Enemies will be weakened by your grenades with this Fragment allowing you to deal more damage to them. Your grenade will be available often with the energy Child of the Old Gods gives.
Echo of Remnants
Grenades are an integral part of this kit, and this Fragment buffs your Vortex Grenade by having it last longer. This makes it great for dealing damage through the damage of the grenade and the weaken effect applied by Echo of Undermining
Stat Prioritization
Recovery
Rift energy is gained through recovery, and this stat gives general survivability. Recovery is essential for Warlocks.
Discipline
Grenades are essential for this build due to the utility they bring aside from damage. They weaken targets, give Devour, and give Volatile Rounds to your void weapons.
Recommended Exotics
Nezarec's Sin
This is the best exotic for the void Warlock. With this exotic equipped your void ability kills increase the regeneration rate for all of your abilities so you will have quick access to Rifts and grenades that this build revolves around.
Lunafaction Boots
Boss damage is where these boots shine as they greatly increase reload speed to everyone standing in your Rift. This allows your entire team to output more damage due to less downtime reloading weapons.
The Stag
This exotic will help you get Rifts more often as it increases recharge rate when critically wounded. On top of that you will have even more survivability in Healing Rifts from the damage reduction gained from this exotic when standing in a Rift.
Recommended Mods
Ashes to Assets
Solar affinity helmet mod. Grenade kills will come in troves with this build and this mod adds super regeneration to the list of benefits grenade kills get for you.
Bolstering Detonation
Void affinity gauntlets mod. Class ability energy for Rifts is given when dealing grenade damage, so add one more to that list of grenade benefits if you use this mod.
Bomber
Solar affinity class item mod. This mod helps bolster your grenade recharge rate when using your Rift. This will make it such that your Rifts lessen grenade cooldown and your grenades lessen your Rift cooldown
General Strategy
You can get by without shooting your gun with this build. You get so many benefits from grenades so try to use those to kill an enemy to activate Devour. Survivability comes from Rifts and Devour.
Offense comes through grenades. If you use all of the recommended options for mods and Nezarec's Sin, grenades will give Devour, give void weapons Volatile Rounds, give ability energy to all abilities including for a new grenade, give extra ability energy to super and class ability, and weaken targets to deal extra damage to them.
This class almost plays itself, the only things you need to worry about are keeping Devour active, using a Rift if you're in a bind, and throwing your grenade on cooldown as it will come back much sooner than you think and can come off cooldown in less than 10 seconds with this build.
Thanks for reading! Check out our other Destiny 2 class guides here.