Void 3.0 Hunter Builds for PVP and PVE
With the release of Season 16 and The Witch Queen came a rework of all of the void classes in Destiny 2.
This rework brought the diverse builds, the power, and synergies seen with Stasis subclasses and its fragments and aspects that give endless options of how subclasses are played.
Void 3.0 is currently strong across all classes and playlists so we are going to look at some recommended builds for each class that you can take advantage of in both PvE and PvP.
Let's dive into the Hunter.
Hunter Overview
First, we are going to dive into the Hunter class. The main power fantasy of the Hunter is based around invisibility which is strong in all parts of the game.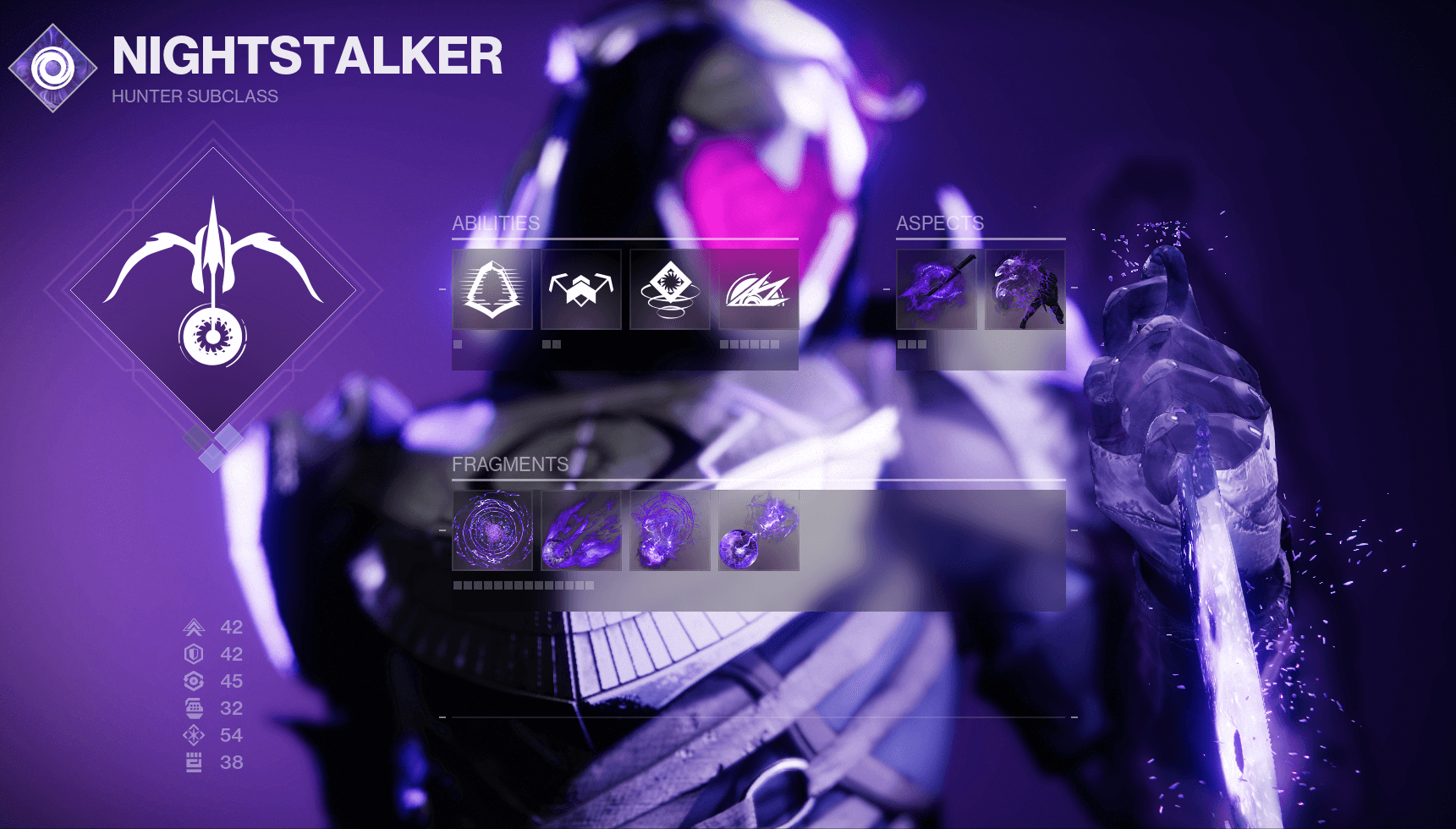 The strength in PvE comes from escaping damage and giving yourself time to heal, and in PvP invisibility serves the same purpose as well as allowing a player to flank unsuspecting enemies.
PvP Build
The core components of the PvP build revolve around dodging and the invisibility granted from it. Aside from invisibility, the dodge gives even more benefits we will go over below.
Abilities
Super
Shadowshot: Deadfall or Spectral Blades – Both options have their merits. Deadfall allows you to suppress supers and has a low cooldown and Spectral Blades allows for the multi-kill potential in a roaming super. In a gamemode like Trails of Osiris the lower cooldown comes in handy as many classes are unable to get their super before the match ends and there is a big advantage in getting super first.
Class Ability
Gambler's Dodge – You will be dodging a lot and dodging near enemies with this ability grants a melee ability refund completely circumventing the cooldown.
Movement Ability
Strafe Jump – This is mostly preference, but strafe jump gives great forward propulsion as well as allows you to quickly change directions mid air.
Melee Ability
Snare Bomb – This is your only choice here, note that the ability weakens targets
Grenade Ability
Voidwall Grenade or Vortex Grenade – These are two very good options which allow you to perform the standard hunter "wombo combo" we will go over in a bit. The vortex grenade deals more damage and draws enemies in towards the grenade, but the voidwall has a shorter cooldown and wider spread.
Aspects
Stylish Executioner
This aspect grants invisibility and True Sight which is vision of enemies through walls when killing a weakened enemy. Both your grenade and Snare Bomb will weaken targets and will activate this ability if that target is killed.
Vanishing Step
This aspect will give you invisibility every time you dodge, a must have as the build is built around invisibility and the dodge cooldown.
Fragments
Echo of Dilation
The highlight of this fragment is the Mobility and Intellect it gives as well as the improved radar which can be given upon crouching or mid-slide.
Echo of Undermining
This fragment lessens Discipline, but allows your grenades to weaken targets which is great for dealing extra damage to tagged targets and activating Stylish Executioner
Echo of Persistence
This aspect decreases mobility, but increases the duration of invisibility allowing more freedom and playmaking while invisible.
Echo of Leeching
Gives a Resistance stat bonus and starts health regeneration on melee kill which includes a kill from the Snare Bomb
Stat Prioritization
Mobility
This is the primary stat to prioritize to decrease the dodge cooldown as much as possible.
Recovery
Allows for quicker re-engage in fights you are forced to dodge out of.
Recommended Exotics
Graviton Forfeit
This exotic increases invisibility duration and stacks with Echo of Persistence. Not only does it increase the invisibility duration from dodge and Stylish Executioner, but it boosts recovery, and reloads weapons essentially allowing you to have Marksman's and Gambler's Dodge simultaneously.
Wormhusk Crown
This exotic gives an instant heal on dodge allowing you to quickly re-engage in fights and improve your sustain in a fight.
Gemini Jester
This is a great exotic for 3v3 game modes like trials which are very dependent on radar usage. When invisibility you will appear shortly on radar every 3 seconds, but this exotic removes the enemies radar altogether which allows enemies to take advantage of a flank you created,
St0mp-EE5
The neutral game of these exotics are too good to ignore, as they buff your sprint, slide, and jump. Movement is a key part of a hunters kit, and these bring that to the next level.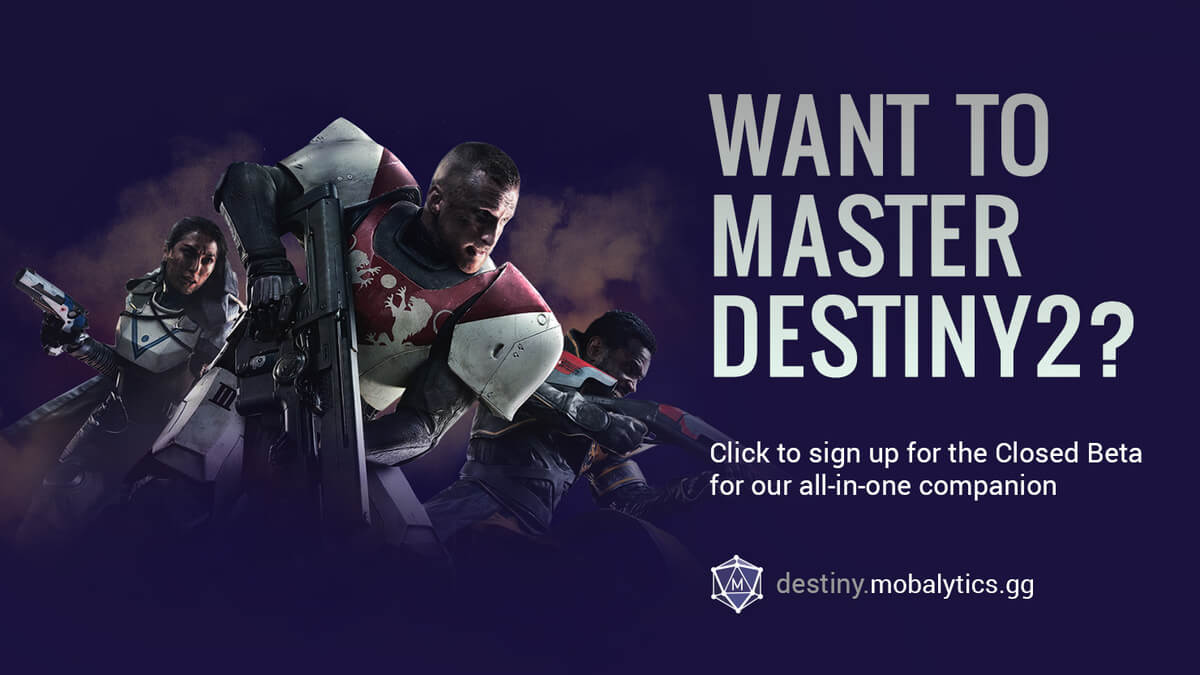 Recommended Mods
Utility KickStart
This mod is for stasis affinity class items and increases class gives class energy after a dodge.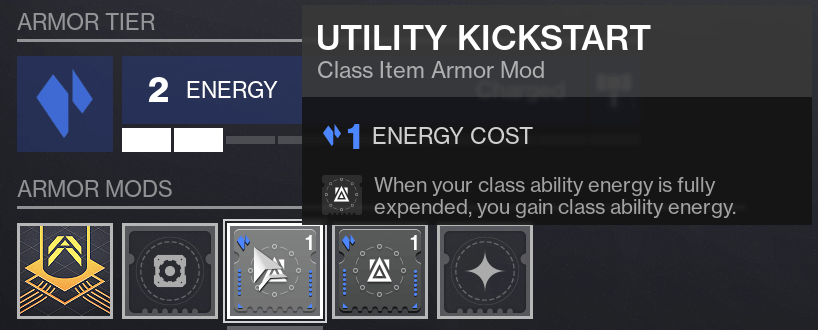 It also only costs 1 energy and 2 of this mod can stack with one another.
Focusing Strike
This mod is for void affinity gauntlets. Gives class energy when dealing melee damage which includes damage from Snare Bomb.
General Strategy
The crux of this loadout is becoming invisible to get the jump on an enemy, to flank, or to escape. The conditions in which you become invisible are dodging and killing an enemy who is weakened from a Snare Bomb or grenade.
The first condition is easy, especially if the cooldown is lowered with a high mobility stat and utility kickstarter mods.
The second condition is activated from Stylish Executioner when getting a kill from an enemy weakened by a grenade or Snare Bomb. The best way to guarantee that is through the use of the community titled "Wombo Combo", which is throwing a Snare Bomb then grenade.
The Snare Bomb slows enemies, making them stuck in the damage of the grenade, outright killing them or leaving them at very low health to activate an easy Stylish Exeuctioner.
The clip to the right shows utilizing invisibility to flank with a wombo combo to clean up low health enemies and getting another invisibility activation.
This kit lets you pick and choose your fights. Invisibility lets you get advantageous fights and if you don't like a fight you can dodge away and reset.
PvE Build
Like the PvP build, the Hunter PvE build is based around activating invisibility as much as possible. In PvE this is solely for survivability purposes.
Abilities
Super
Shadowshot: Moebius Quiver – The super deals a lot of damage to boss targets and allows you to hit more targets with the bow suppression ability by utilizing multiple shots.
Class Ability
Gambler's Dodge – The volume of enemies in PvE is very high, so using dodge near enemies gives melee cooldown back and there is no need to prioritize the strength stat.
Movement Ability
Triple Jump – This jump gives the best control and maneuverability, so it is recommended for any type of difficult jumping sequences.
Melee Ability
Snare Bomb – This is your only choice here, note that the ability weakens targets
Grenade Ability
Vortex Grenade – This grenade deals more damage then Voidwall and should be used to accentuate DPS.
Aspects
Trapper's Ambush
This aspect allows the melee ability to be used for instance invisibility. This will be used in a cycle with Gambler's Dodge for invisibility to be available at all times. To activate this ability your melee ability must be available, and while in midair use the Air Move key.
Vanishing Step
Same as before, invisibility on dodge. Get this cooldown as low as possible, and if possible dodge fairly close to enemies to activate the melee regeneration from Gambler's Dodge.
Fragments
Echo of Starvation
Picking up an orb of power grants devour. On a kill devour fully heals you and has its cooldown refreshed. To make good use of this the mod Harmonic Siphon should be used, this will be explained further in the Recommended Mods section.
Echo of Undermining
Grenades weaken targets which allows you to deal massive damage to targets who have been hit by a grenade.
Echo of Persistence
This aspect increases the duration of invisibility and devour, giving a 15 second window to keep devour active.
Stat Prioritization
Mobility
This is the top priority for dodge cooldown.
Discipline
Getting grenades back quicker is important to activate the weakening effects on higher health targets.
Recovery
The key to this build is survivability, recovery is a key stat for such a build.
Recommended Exotics
Graviton Forfeit
This exotic stacks with Echo of Persistence for longer invisibility duration, increases recovery, and reloads weapons on a dodge. All aspects of it are great, and the build is based on a short dodge cooldown, so these effects will often be activated.
Orpheus Rig
This exotic lets you lean into the DPS style of gameplay, allowing more tether shots to be used. This is great in a group as not only will you deal heavy damage with this exotic, but the target will be weakened and suppressed which means teammates will be dealing extra damage.
Wormhusk Crown
Even when invisible you can be damaged. Sometimes when dodging you'll still be hit by splash damage or enemies who were shooting you as you were dodging. This exotic ensures those extra bits of damage don't kill you with its health boost that is given when dodging.
Recommended Mods
Reaping Wellmaker
Void affinity chest mod. This mod spawns void wells if you land a kill after using your class ability. These void wells can be paired with the Volatile Flow gauntlet mod to make your weapon shoot volatile rounds almost indefinitely due to the frequency you will be using dodge.
Harmonic Siphon
This mod is a helmet mod and is the key to activating devour. Getting quick multikills spawns in an orb of power, which not only helps you get your super back, but activates devour through the Echo of Starvation fragment. Devour helps with the survivability of this build alongside invisibility.
Utility Kickstart
Stasis affinity class item mod. Dodging decreases dodge cooldown. You'll be dodging a lot, and this will let you get it back even quicker to dodge some more for invisibility on demand.
General Strategy
There are two points to focus on when using this build: having some form of invisibility available and having devour active. Invisibility cooldowns are based on dodge cooldown and melee cooldown. If the melee ability is not available, use dodge to become invisible near an enemy to replenish your melee cooldown.
Then next time you need to use invisibility, use Trapper's Ambush by jumping and mid air using the Air Move button that can be assigned in settings. In the clip two revives were secured by using dodge to go invisible, replenish melee energy, and get the first revive.
Then Trapper's Ambush was used to go invisible and secure the second revive. Devour is active through picking up an orb of power spawned from multikills with the Harmonic Siphon mod equipped. You'll notice on the left side of your screen the devour buff with a timer.
If you secure a kill before this timer expires you will fully heal and the timer of devour rewinds back to max. If you manage these cooldowns you will be able to live through almost any situation.
Thanks for reading! Check out our other Destiny 2 class guides here.