EDM
Bruiser

Warmog's Armor
150
150



Sunfire Cape
20
150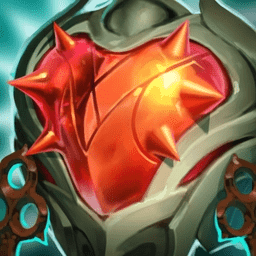 Steadfast Heart
20%
20



Let's Bounce!
Zac bounces 3 times on nearby enemies. Each bounce deals magic damage, Stuns for 1 second, and heals Zac.
Headliner Effect: +300 Health, +15 Ability Power
EDM
Use the EDM selector to sample a champion.
Periodically, EDM champions transform into the sampled champion, sampling their Attack Damage and Ability Power and casting their Ability.
4
Casts 1 second more frequently, 100% stats
5
Casts 2 seconds more frequently, 120% stats
Bruiser
Your units gain 100 Health. Bruisers gain additional maximum Health.
Popular Zac team comps