Lost Ark Gold Guide (How To Get More of It)
Gold is one of the most valuable currencies in Lost Ark as this is how you will purchase anything you need from the auction house.
Whether you want that nice new skin without paying real money, speed up the honing process or get crafting materials without farming them, you will need gold to be able to buy them.
There are a lot of different ways to get gold in the game but in this article, we will cover some of the best ways to make gold in Lost Ark.
If you have any other suggestions, let us know in the comments and we'll add it to our list!
Ways to get gold in Lost Ark:
1. Alts
Additional characters are probably the easiest way to get consistent gold and you'll get two powerpasses (Level 50 boosts) per account.
Unlike Silver, Gold is a currency that's shared between all the characters in your account.
You get a lot of honing materials from Chaos Dungeons and Guardian Raids which you can sell on the market. Obviously, this would slow down the progression on your alt, but it does give you some quick gold.
Make sure to do your Una's quests and Abyssal Dungeons each week too.
2. Market
There are many things that you gain from your Journey that are tradeable and can be worth a lot of gold. The easiest way to find out if something is valuable is to open the market and right-click things in your inventory to immediately see the current price. Good items will vary depending on your server but here are a few examples:
Foraging Materials. Quickly search through listings for each category and see which sells for the most on your server before you go farm for some easy money.
Honing Materials. Stones and Leapstones you gain from activities like the Chaos Dungeon will not be bound and can be sold on the market.
Engraving books. You'll sometimes gain engraving books from events and depending on the type or class, these can sell for a lot of money.
Adventure Tome. When questing you'll often get random drops that you can use for Adventure Tome experience. Instead of using them, check how much they are worth on the Market.
3. Abyssal Dungeons
You can only get gold from Abyssal Dungeons once per week but the first clear will guarantee you a small amount.
4. Quests & Islands
As you progress through the story and island quests you'll notice some of these will give you gold as rewards. Completing Island quest chains especially can give large amounts of gold. White Wave Island, Lullaby Island, and Peyto are good examples of places to start.
5. Adventure Islands
These are islands that you can visit once a day on weekdays and twice per day on weekends. Not all islands will give gold, but you can check which from your Procyon's Eye Compass.
6. Rapport
One of the best ways to get gold is to increase Rapport with specific NPCs. Thirain and Sasha are some of the best at the start of the game but once you unlock Punika in Tier 3 there are a lot more NPCs you can gain gold from.
Keep in mind that gold may not be the best reward from Rapport but characters like Sasha also reward a Giant's Heart for example.
7. Una's Tokens
Your daily and weekly quests will award you with tokens which you can then exchange for gold. You have three different rewards to choose from but if you're lucky and receive a thin or thick gold bar you'll be in for a payday.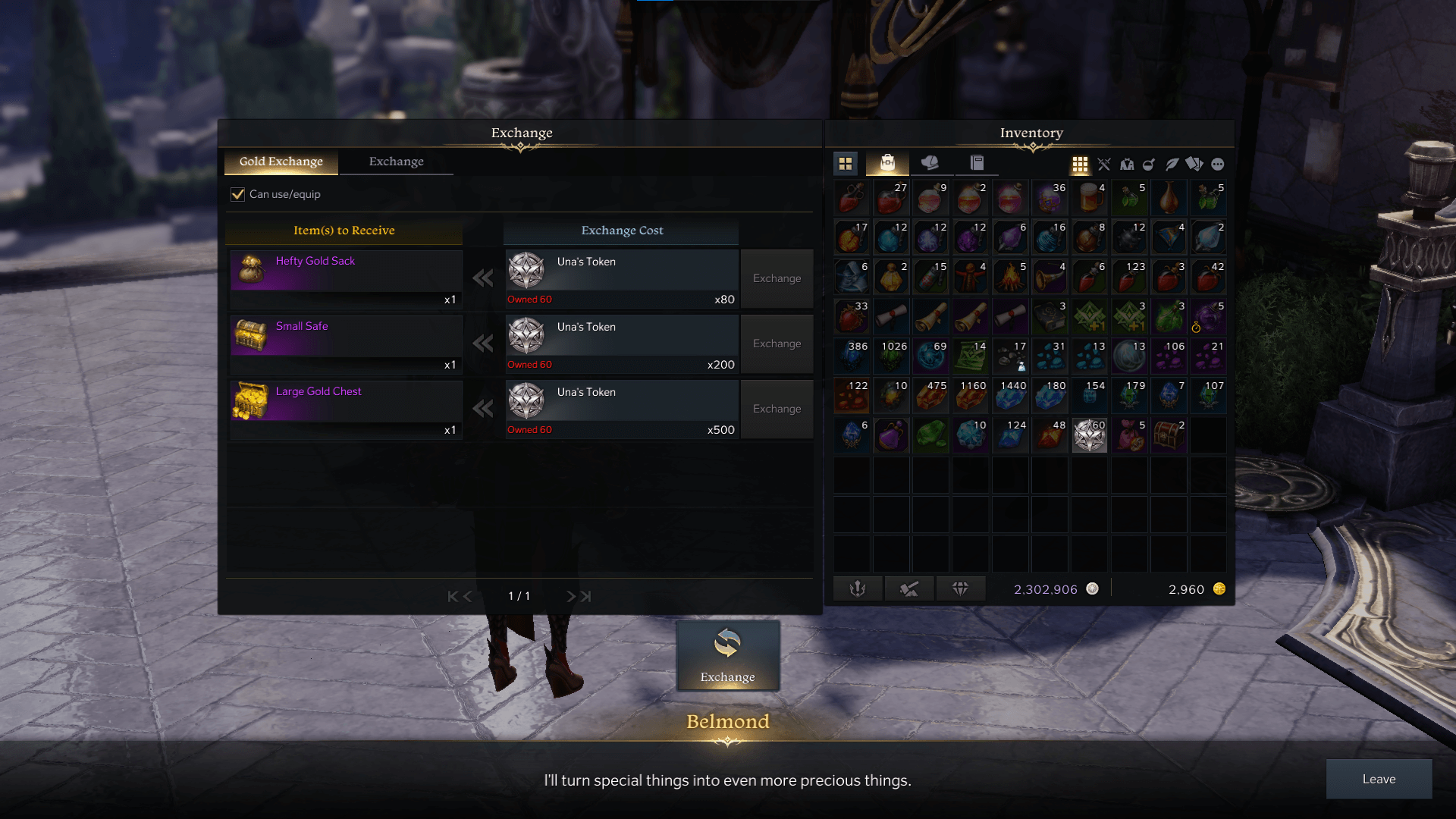 Una's Tasks are extremely good for rewards anyway so this should be something you do each week regardless.
8. Masterpieces
While it's not that easy to farm these, you will get gold rewards at different milestones when you hand them in on Sunflower Island.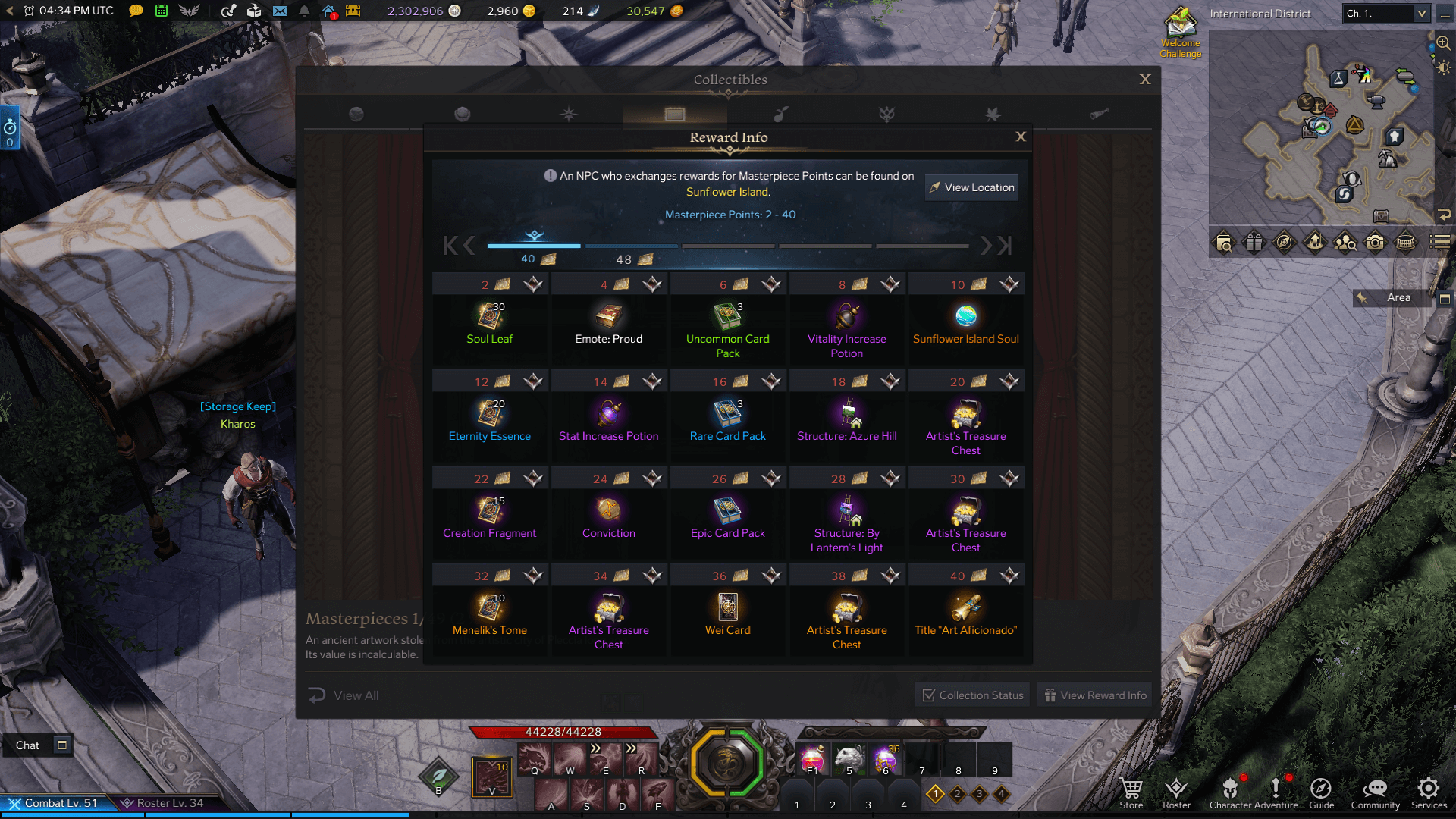 9. Sailing Missions
When you participate in co-op Sailing missions you will have a chance to obtain keys and maps. Once completed these can give you gold.
10. Chaos Gates
Once per day you will be able to go into Chaos Gates that will reward you with Rift Pieces among other things. At the end of the run, players will bid on a map and you will receive a share of that gold in your mailbox.
11. Rift Pieces
The Rift Pieces you gain from Chaos Gates can be exchanged at different vendors for secret maps. These maps drop honing materials and especially Shard bags. These can be extremely valuable on the market so be sure to check which Tier Shards are selling for the most and exchange for maps at that tier.
There are many more ways to make gold in Lost Ark but these are some of the best and easiest you can start with. For more guides, head to our Lost Ark blog!
View this post on Instagram