Season 17 Destiny 2: Season of the Risen Guide
Season of the Risen ends on May 24th, and Season 17 will begin that same day.
We are going to go over some things you can do these last few weeks to help prepare for Season 17 and a few weapons to grab before Season 16 ends that will help you out in the future.
Some known features coming in Season 17 are a new dungeon, raid rotations, changes to Iron Banner, weapon balancing, and crafting changes.
There is speculation that Solar 3.0 will be shipped with Season 17, and if that is true, solar weapons will be a hot commodity to collect in the coming weeks.
Weapons to Collect – Insert Title Here!
There are a few weapons that will be unavailable come the new season that will continue to be or become great options for future content.
The Title is one such weapon, and is available and easily farmed only during the Guardian Games until the end of Season 16. This weapon is unique in that it is void so that it synergizes with Void 3.0 which will still be relevant moving forward, and has the exclusive Classy Contender trait which gives back class energy on kills.
This is arguably the best weapon trait yet to be released. For PvE, the best roll to look for is Stats for All and One for All. Other weapons to look for are Sharuya's Wrath and The Messenger from the Trials of Osiris playlist as they will no longer be in the loot pool in Season 17.
These two weapons are good options in both PvE and PvP playlists, especially The Messenger pulse rifle which is one of the few weapons that can roll with Desperado and will be getting a rework and become more effective next season. The Palindrome is the last playlist weapon to be leaving the loot pool and is a top-tier hand cannon you can get your hands on from the Nightfall playlist.
Lastly, there are 2 exotic weapons you should be on the lookout for and those are Xenophage and Grand Overture. Both are receiving a large buff next season, and very well may be top options in a few weeks.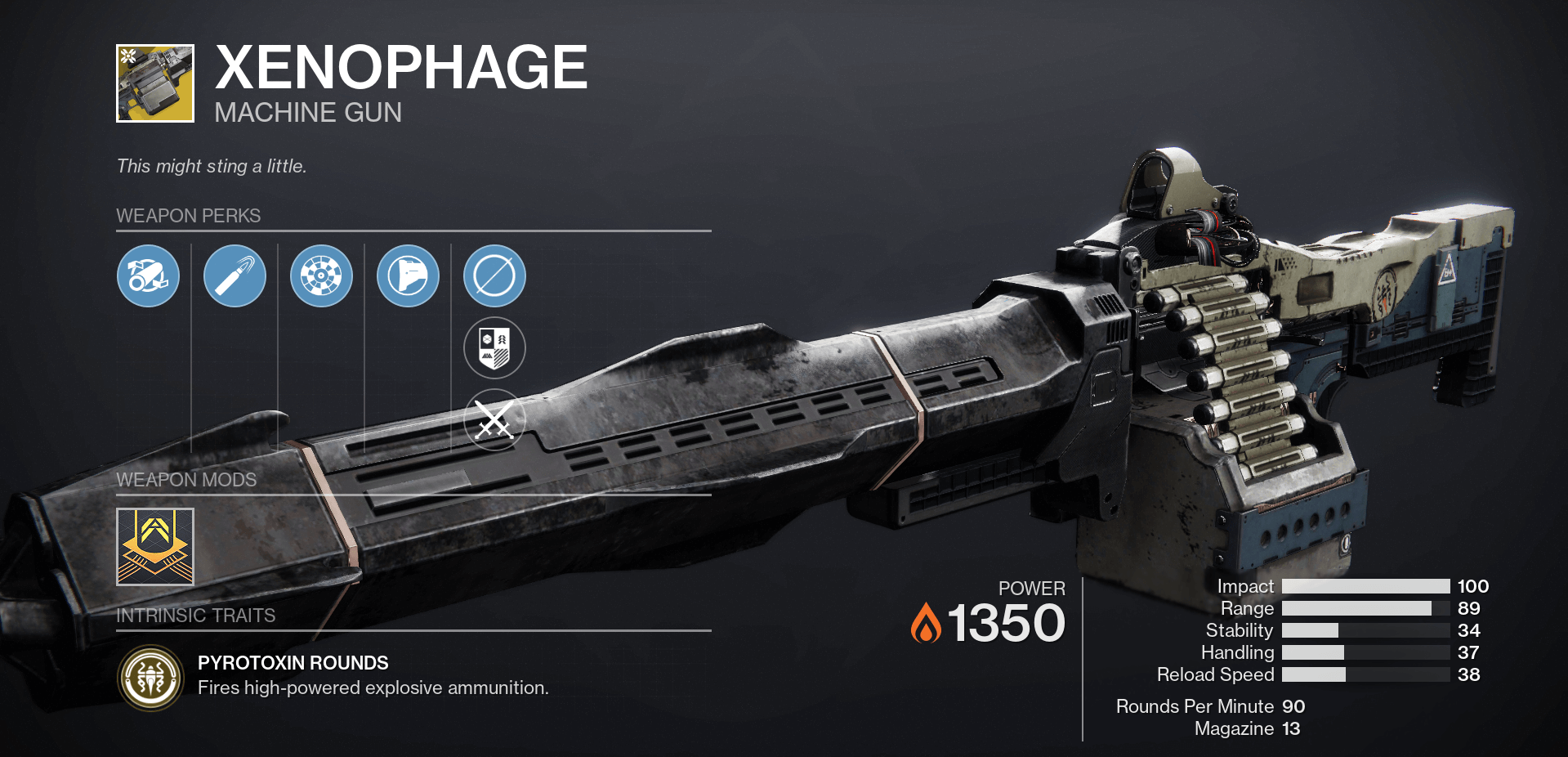 Two traits on weapons to look out for in the coming weeks that may be worth saving are solar weapons and weapons with high stability. If solar 3.0 is released, the seasonal artifact and synergies with the new classes will be based around solar weaponry.
High stability weapons are worth saving for PvP purposes because of the changes to flinch, and the stability stat being a primary means of reducing incoming flinch and can give a big advantage in PvP.
Economic Impact
Before a new season begins holding on to completed bounties is a great way to get a head start into the next season. This is recommended if you have already completed the season 16 pass and have no need for future rewards or artifact levels. Weekly bounties are the best to save and are worth the most experience and are indicated by the "XP++" text under the rewards listed in the bounty.

If you are saving bounties be sure to first acquire the new season artifact to level it up for power levels. It is also recommended to NOT hold on to Iron Banner bounties as Iron Banner will be getting a rework, and these bounties will no longer be relevant.
Weapon crafting is getting a change in materials. Neutral element will be the only element moving forward as specific elements such as Ruinous and Adroit elements will no longer exist. It is unknown if these elements will be converted to Neutral elements, so when extracting and farming red frame weapons be sure to extract Neutral element as the others may have no value come the new season.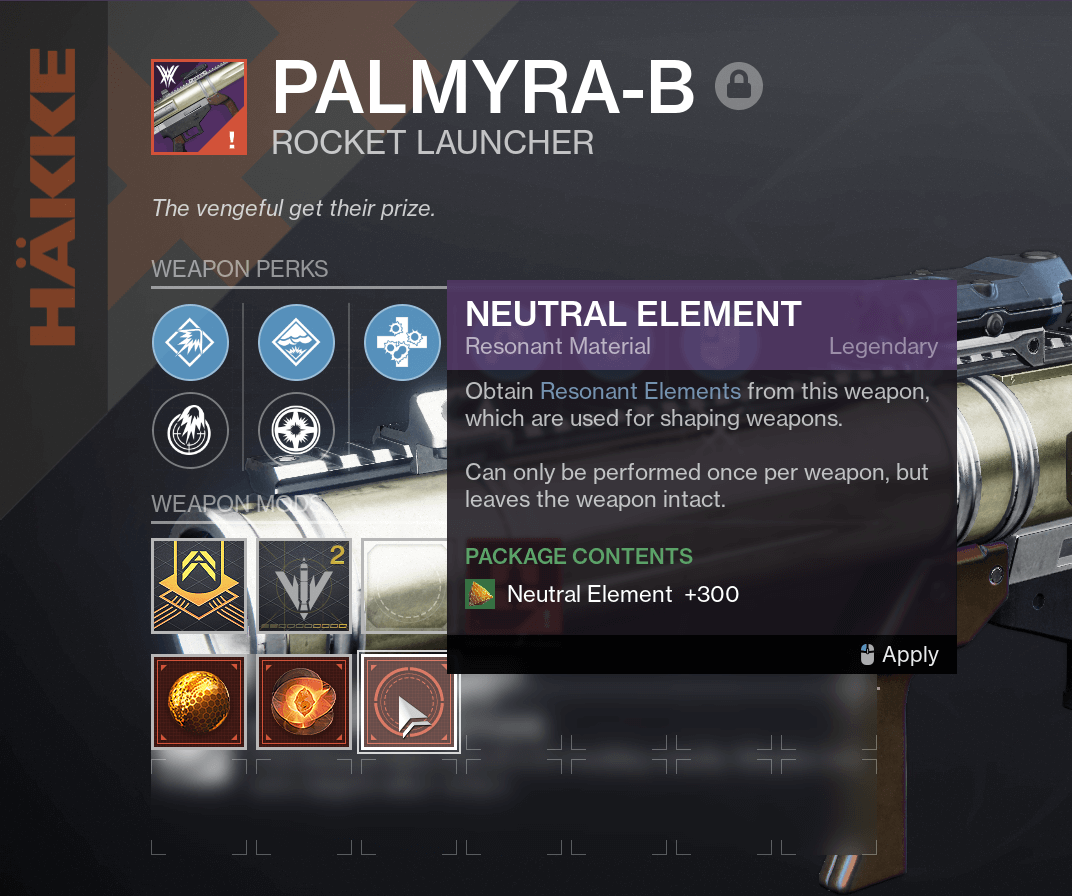 While your light level is a high level at the end of Season 16, you can farm nightfalls for Ascendent Shards and Prisms for masterworking newly obtained gear in Season 17. These materials have a cap to the amount you can hold, but extras can be stored in your postmaster if you plan on using them to masterwork newly obtained items.
Tying Loose Ends
Upon each season reset there will be a few systems that reset aside from the season pass. This list contains some rewards you may want to get before the season is over.
The 10 available Synthesis Bounties from Ada-1 will reset its count. If there are any armor pieces you would like to turn into ornaments, this is the only way to do that.
The weekly seasonal challenges that offer rewards including bright dust will no longer be available.
Vendor level rewards from Shaxx, Zavala, Saint-14, etc..

Claim Trials of Osiris Engrams. These can be turned in or held on to and turned in for next season's Trials weapons.
Complete Triumphs for new and/or Gilded Titles
Complete Season Pass rewards as these will no longer be available to level up. If you forgot to collect rewards from the Season 16 pass when Season 17 rolls around, on Bungie's website there is a spot where you can claim uncollected rewards from the previous season.
Turn in Etheric Spiral to Rahool for glimmer as it will be deprecated in Season 1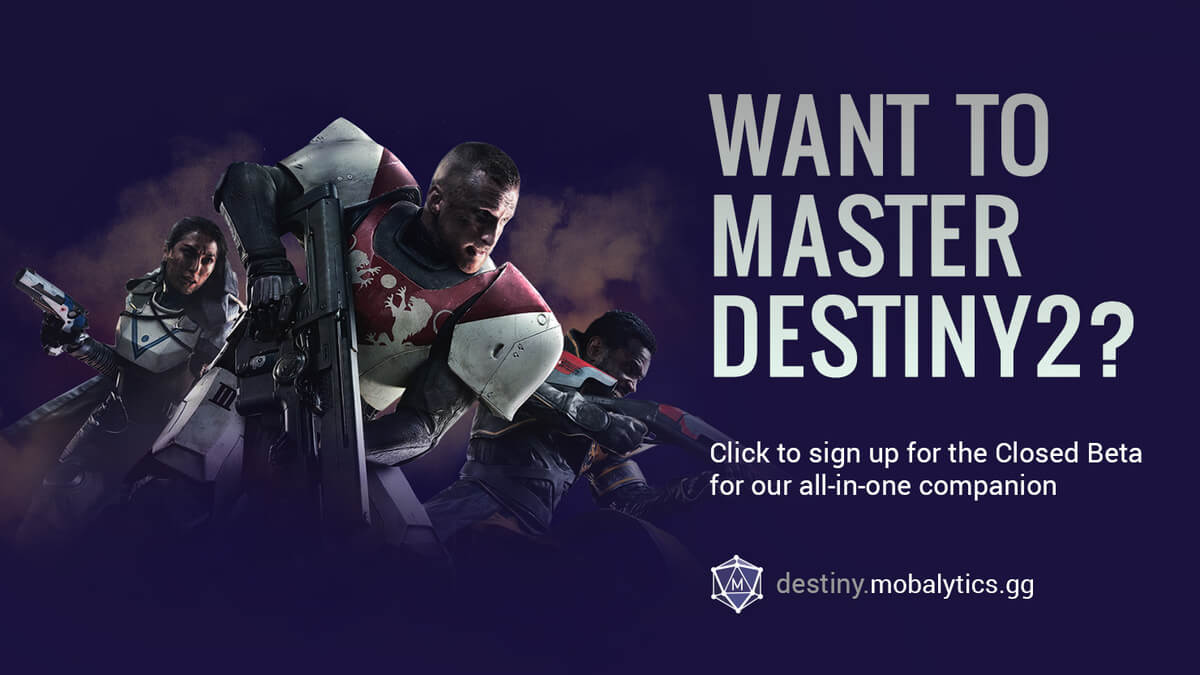 Finishing Touches
New season prep is something great to do to get a head start for the new season. It is by no means mandatory, but can be very beneficial if you plan on participating in Grandmaster Nightfalls the first week they become available.
This is because the artifact power bonus will be reset and a new pinnacle cap will be introduced. Whether you want to prepare for the next PvE or PvP meta or want to be efficient with XP and materials, doing some of these prep activities will be worth your time.
Thanks for reading! For more articles, check our other Destiny 2 guides!