How to Get Fire and Forget in Destiny 2 – Fire and Forget God Rolls for PvE and PvP
Season of the Seraph is here and brings a new set of 6 Seraph seasonal weapons.
Fire and Forget is an aggressive frame 3 shot burst Stasis Linear Fusion Rifle.
This weapon is a great archetype, the same as that of top DPS option, Stormchaser, and came into the game with perfect timing as it has the Stasis element and top tier Veist Stinger origin perk just as Reed's Regret left the loot pool.
Here's a breakdown on everything you need to know about Fire and Forget.
How to Get Fire and Forget in Season of the Seraph
In Season of the Seraph there are Ikelos and Seraph weapons which have slightly different means to acquire. Fire and Forget is a Seraph weapon, and to acquire Seraph weapons the following can be completed:
Seraph weapons can be acquired through the Heist Battleground activity. At the end of this activity, seasonal armor or a Seraph weapon can drop. This is the primary way of unlocking a Seraph weapon.
To unlock gear from Heist Battlegrounds, a chest at the end of the activity can be opened with 500 Seraph Key Codes. Seraph Key Codes are acquired through doing any activity in the game. Nightfall strikes give the most keys per activity completion while Heroic Public Events give less, but are efficient.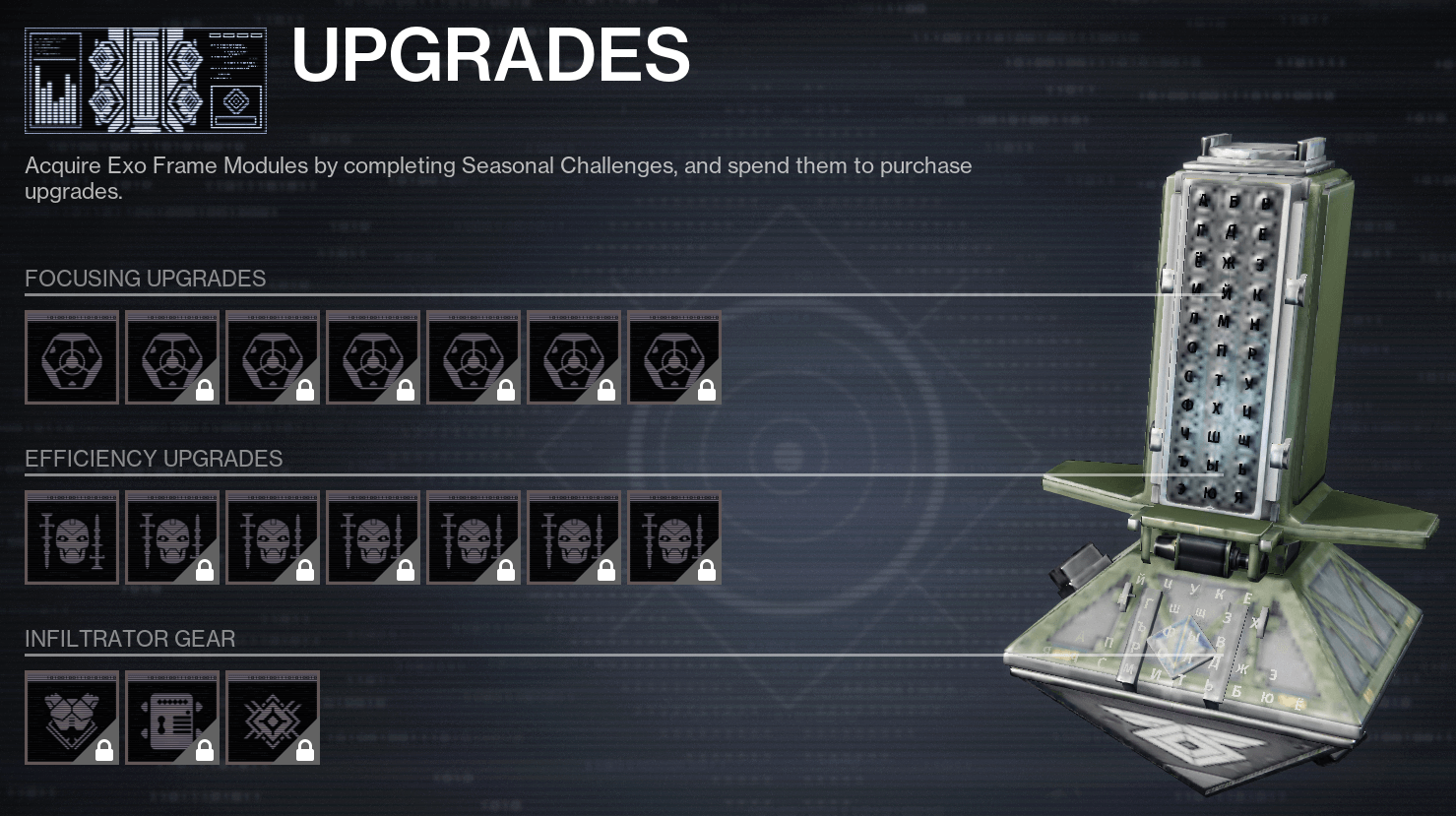 The upgrade path from Clovis at the Helm is how to target farm and/or acquire Deepsight drops for the Seraph weapons. The Heisted Seraphic Gear upgrade of the first slot in the Efficiency path greatly increases the chance of a new Seraph weapon or armor piece. The second upgrade of the Efficiency path, Heisted Deepsight, guarantees your first locked chest from Heist Battlegrounds to contain a Deepsight drop.
The final upgrade of the Efficiency path, Seraphic Deepsight Bonus, gives a chance to drop a second guaranteed Deepsight drop from the locked chest at the end of Heist Battlegrounds. Lastly, the Focusing Deepsight upgrade of the Focusing Upgrade path allows you to get a Deepsight drop on the first Ikelos or Seraph weapon that is focused through purchase from Clovis at the Helm fo r an Umbral Engram, 50 Legendary Shards, and 30 Seraphic Umbral Energy.
How to Unlock How to Get Fire and Forget Pattern and Craft It
5 patterns are required to craft a Seraph or Ikelos weapon. The Deepsight Focusing upgrade is the only 100% guaranteed way to get a red frame Deepsight drops, but any regular drop of these weapons has a random chance to be a Deepsight weapon.
Once 5 patterns are unlocked the weapon can be crafted at The Enclave, and then leveled up to unlock Enhanced perks as well. Below is a list of all of the available perks for Fire and Forget: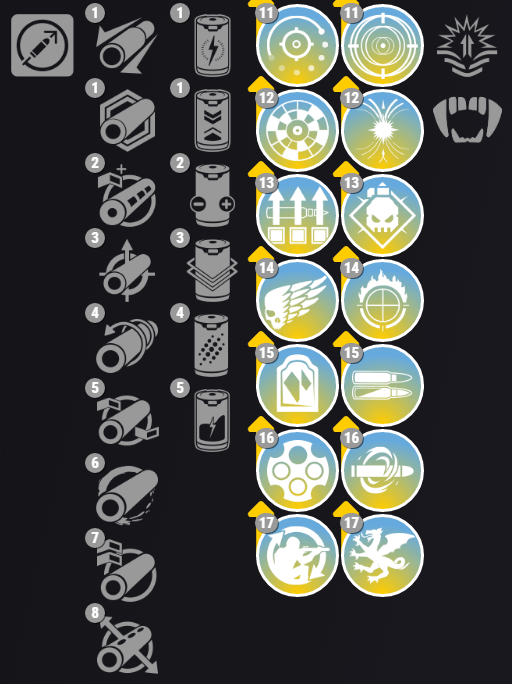 Fire and Forget PvE God Roll
Barrel Option

Fluted Barrel – Gives +15 to Handling and +5 to Stability

Corkscrew Rifling – Gives +5 to Handling, Range, and Stability

Magazine Option

Accelerated Coils – Increase charge rate by 40, but decrease damage by 2%

Perk Column 1

Field Prep – Increases ammo storage

Perk Column 2

Focused Fury – Dealing half the magazine as precision damage gives a 20% damage bonus for 12 seconds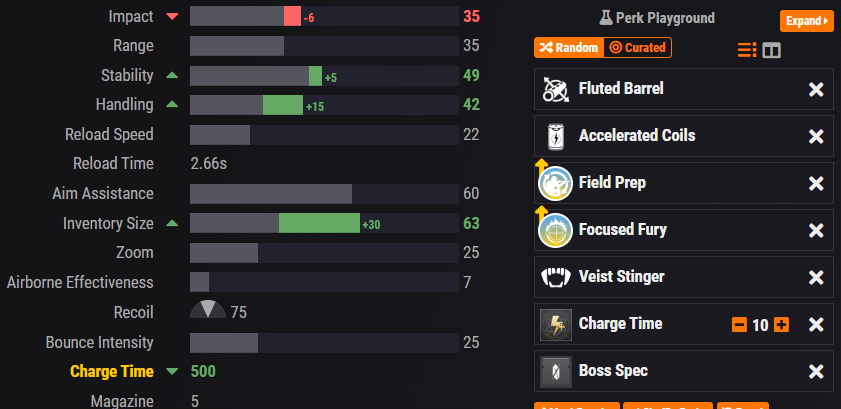 This roll can be a top DPS option due to the archetype, the element, and the Veist Stinger trait which has a chance to activate on any of the 3 hits during the 3 shot burst. Charge Time gives the best DPS boost despite the damage drop because the firing rate makes up for it.
This is why Accelerated Coils is chosen. Fluted Barrel gives handling for swap speed. Field Prep unfortunately doesn't increase DPS, but is the best option as it increases ammo reserves. Focused Fury is the biggest damage bonus perk this weapon can get, and is the option to go with here.
Fire and Forget PvP God Roll
Barrel Option

Hammer-Forged Rifling – Gives +10 Range

Magazine Option

Accelerated Coils – Grants +40 to charge time at the cost of 2% damage

Perk Column 1

Killing Wind – Final blows grant increased Range, Handling, and Mobility

Perk Column 2

Demolitionist – Final blows give 10% grenade energy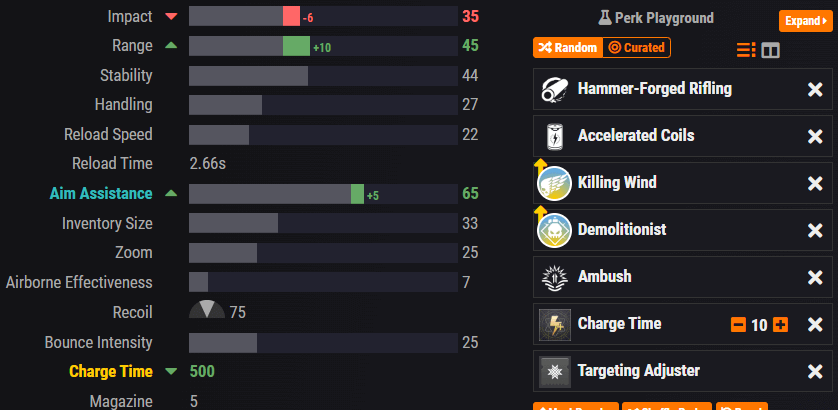 Linear Fusion Rifles aren't the best for PvP, but no judgment if that's your thing. If you are into using LFRs in PvP, you want Range for Aim Assist and Charge Time to get the shot off as quickly as possible.
This is why Accelerated Coils and Hammer-Forged Rifling are the choices. Killing Wind and Demolitionist give bonuses on kills that will actually benefit you on a kill, and allow you to chain kills together.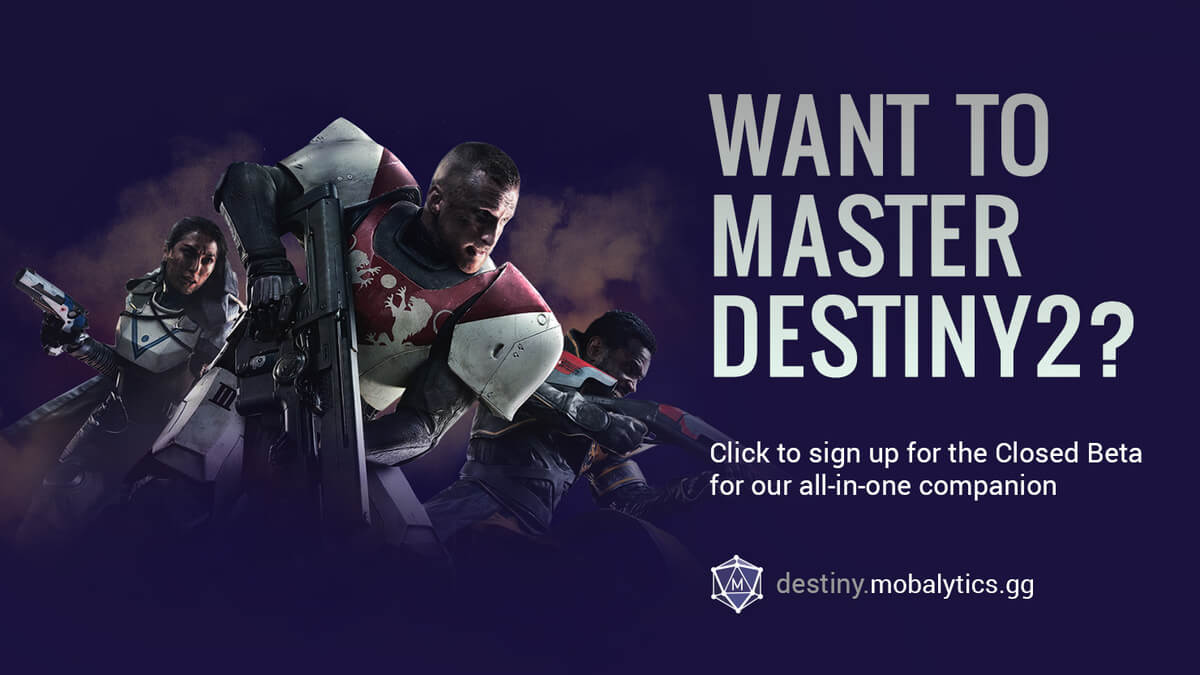 Wrap Up
Season of the Seraph makes it much easier to target farm weapons. There are 10 new weapons to chase, so there are a lot of Red Frames to collect. You can only get 1 guaranteed Red Frame weapon per week, but each drop does have a chance to be a Deepsight Weapon.
Because of this, weapon frames can be farmed, but luck is involved. So whether you decide to take the grind slow and target specific weapons, or test your luck by grinding out random drops, good luck with your quest for getting new additions to your arsenal for Lightfall!
Thanks for reading! Don't miss our other Destiny 2 weapon guides.