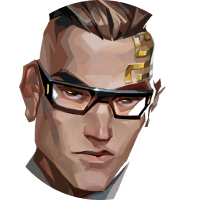 Chamber 
• Valorant
"You want to play? Let's play!"
Class
Sentinel
c
q
e
x
PLACE a trap that scans for enemies. When a visible enemy comes in range, the trap counts down and then destabilizes the terrain around them, creating a lingering field that slows players caught inside of it.

Chamber has a very high skill ceiling and is mostly limited by mechanical skills such as aim and movement.
He is a very good Operator holder on defense due to his E ability allowing him to go for entry picks.
Although being a Sentinel, his kit does not add much utility for his teammates.