K'Sante

·

Üst Uzman Video Rehberi

P

Q

W

E

R
Kazanma oranı
47.3%
Pick rate
4.2%
Ban rate
1.7%
Maçlar
50 873

-
Get everything you need for K'Sante Üst build! The highest win rate K'Sante runes, items, skill order and summoner spells in patch 13.19.
Check the video guide developed by our experts for you:
Strengths and Weaknesses
∙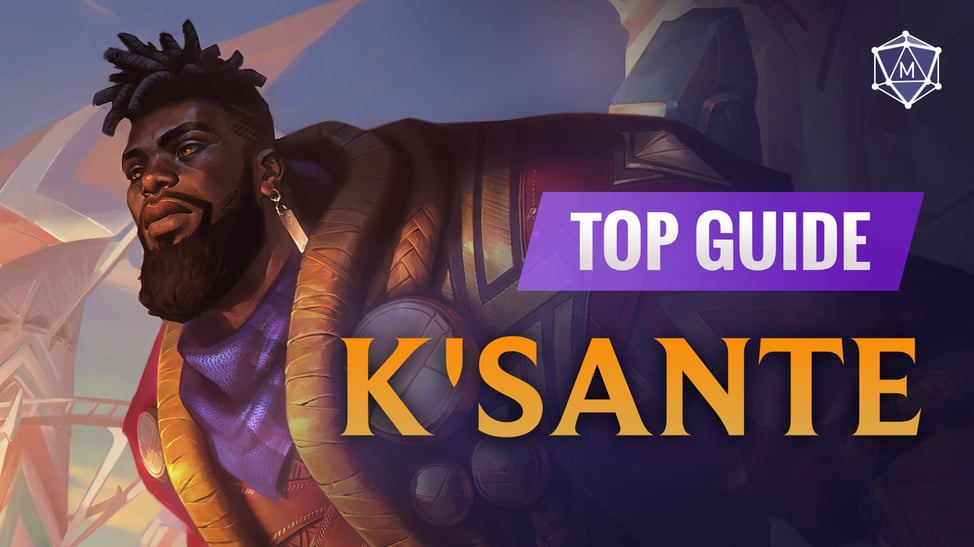 K'Sante Eşleştirmelere Genel Bakış
En İyi Sinerji (Duo)
K'Sante Genel bilgileri
K'Sante ipucu ve püf noktası
Don't constantly push during the laning phase. You will not be able to use your Ultimate when you're constantly pushing, as you'll throw yourself into the enemy's tower.
Post 6, beware of using your Ultimate. Check your surroundings and look for the enemy Jungler before going in with your Ult.
In the early laning phase, you can threaten an all-in with your 3rd Q stack to gain a significant health advantage over the enemy.
K'Sante combos
Every combo you need to master the champion!
K'Sante faydalı kaynak

Profesyonellerin Tercihleri
Check out the latest and best K'Sante Probuilds used by pros from around the world, featured by lolvvv.

New Champion: Briar
New champion is already on PBE! Check out the latest meta Briar build now!

In-depth Build Stats
K'Sante alakalı şampiyonlar
Filtreler
Bölümler