Pentakill
Executioner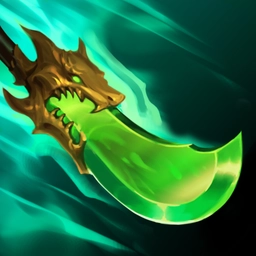 Spear of Shojin
15
15%


Jeweled Gauntlet
20%
40



Rabadon's Deathcap
10
10



Death Growl
Karthus deals magic damage to the 5 lowest Health enemies. Gain 10 Mana for each that dies.
Headliner Effect: +25% AP
Pentakill
Pentakill champions deal more damage and reduce damage by 15%. When an enemy champion dies, empower a Pentakill champion, increasing their bonus damage.
The 5th kill empowers all Pentakill champions and your team gains Attack Speed.
10
100% bonus damage, +35% damage reduction
Executioner
Executioner Abilities can critically strike and they gain Critical Strike Damage. As their target loses Health, Critical Strike Chance increases.
Popular Karthus team comps