P
Q

W

E

R
Win rate
39.2%
Pick rate
0.0%
Ban rate
21.1%
Matches
480

-
Explore the best counters for Yasuo Support in Patch 13.19 - matchups stats, counter tips & more. Dominate the game in champ select!

Yasuo matchups
Support ∙ Patch
 13.19
Yasuo counter tips
General advice on how to play against Yasuo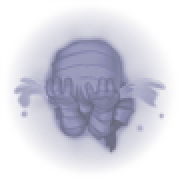 We were not able to find any counters
If it's a new patch, check back soon after we collect more data. If it isn't, try adjusting your filters to expand your search.
Yasuo Matchups Table

Not enough data
Our time machine needs spare parts... Matchup data for previous patches is unavailable...
Yasuo related champions
Filters
Sections