The Navigator - Stats, Exotic Perk, Catalyst & More
Exotic Trace Rifle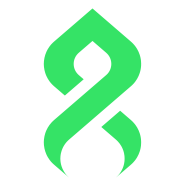 Strand

Special
PvE
PvP
I dive to understand.

Weft Cutter
Dealing sustained damage severs the target.

Protective Weave
Firing this weapon at an ally grants Woven Mail to both the user and the target.






The Navigator Catalyst
Upgrades this weapon to a Masterwork. Once upgraded, the weapon will obtain enhanced capabilities, such as increased stats and/or additional perks.
Defeat targets using this weapon to unlock this upgrade.

Gordian Knot
Special reload and then fire to create a Grapple Tangle at the targeted point.
Impact

6

Range

71

Stability

80

Handling

53

Reload Speed

55

Aim Assistance

100

Zoom

16

Airborne Effectiveness

18

Rounds Per Minute

1000

Recoil Direction

100

Inventory Size

60

Magazine

97
Source: "Ghosts of the Deep" Dungeon
The Navigator Alternatives