Milio

·

Destek Uzman Video Rehberi

P

Q

W

E

R
Kazanma oranı
51.0%
Pick rate
5.2%
Ban rate
1.7%
Maçlar
163 519

-
Milio Destek has a 51.0% win rate with 5.2% pick rate in Emerald + and is currently
ranked A tier
. Below, you will find an expert video guide on how to play Milio: their strengths, weaknesses, powerspikes and game plans for every stage of the match. Step up your Milio gameplay with Mobalytics guides!.
Check the video guide developed by our experts for you:
Strengths and Weaknesses
∙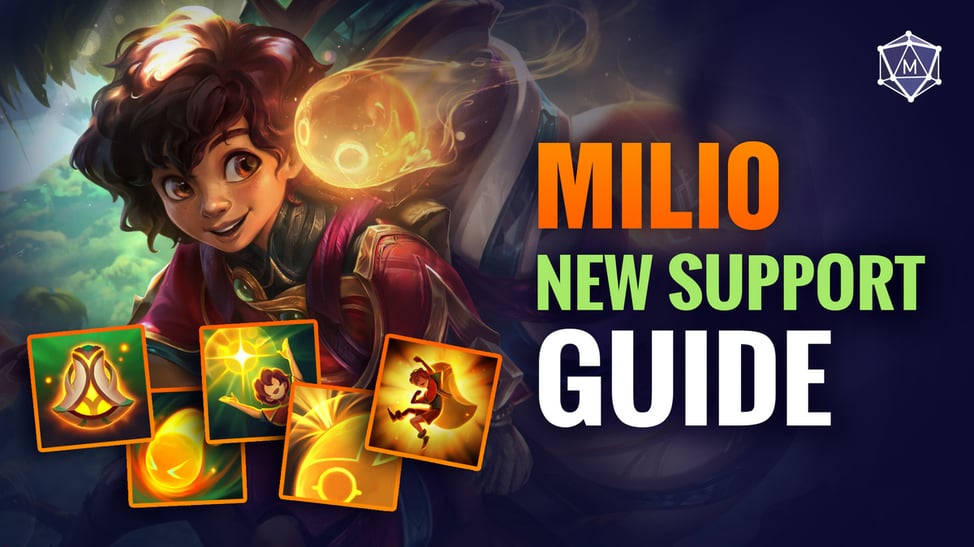 Milio Eşleştirmelere Genel Bakış
'a karşı zayıf
'a karşı güçlü
Milio Genel bilgileri
Milio ipucu ve püf noktası
Abuse your range against melee champions to gain health leads in the lane. It will be highly beneficial if you keep auto-attacking them often.
Stay away from your team in team fights so you can use your Ultimate to save them from CC. Stay with them but behind them so you can empower them.
Whenever you have your empowered autos up, make sure you auto-attack the enemy as soon as possible.
Milio combos
Every combo you need to master the champion!
Milio faydalı kaynak

Profesyonellerin Tercihleri
Check out the latest and best Milio Probuilds used by pros from around the world, featured by lolvvv.

New Champion: Hwei
New champion is live! Check out the latest meta Hwei build now!

In-depth Build Stats
Dive into even more Milio builds stats with additional analysis from our friends at LoLalytics.
Milio alakalı şampiyonlar
Filtreler
Bölümler