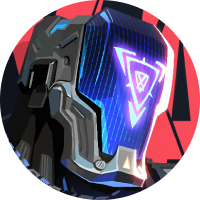 KAY/O 
• Valorant
"YOU. ARE. POWERLESS."
Class
Initiator
c
q
e
x
EQUIP an explosive fragment. FIRE to throw. The fragment sticks to the floor and explodes multiple times, dealing near lethal damage at the center with each explosion.

KAY/O is a strong inclusion in almost any composition due to his signature Suppression capabilities that prevent enemies from using their abilities.
On top of that, he's very versatile with a molly and one of the best flashes in the game for self use and supporting his teammates.
Lastly, he also provides additional value in the form of being able to reveal enemies and clear areas safely.
Advice
KAY/O's Suppression can cancel ultimates like

x

Showstopper

,

x

Blade Storm

and

x

Hunter's Fury

.
Use his underhand Flash to set yourself up to peek around corners. You'll get partially blinded while enemies are full blinded.
He's a great counter to Cypher and Killjoy since he can deactive their traps. Find them on offense and create an opening for your team.