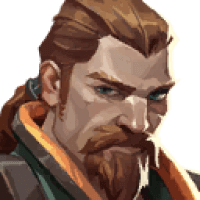 Breach 
• Valorant
"Off your feet!"
Class
Initiator
c
q
e
x
EQUIP a fusion charge. FIRE the charge to set a slow-acting burst through the wall. The burst does heavy damage to anyone caught in its area.

Breach is one of the best engagers in Valorant due to his abilities that can go through walls and other terrain to disrupt and disorient enemies.
His kit has a wide variety of CC tools that can blind, knockup, and stun.
Although Breach really shines as an offensive inititator, he's no slouch as his abilities can be used to delay and deter enemies as a defender.
Advice
Coordination and communication with your team is key. If you aren't on the same page with your timings, disaster can occur since your CC affects all agents, including your allies.
Use the range indicators on your minimap to improve your precision when casting your abilities.
Breach is one of the few agents that can interrupt an enemy that is planting or defusing the spike. Listen closely for sound cues to increase your odds of stopping them in time.