ILLBEATS
Bruiser

Redemption
15
150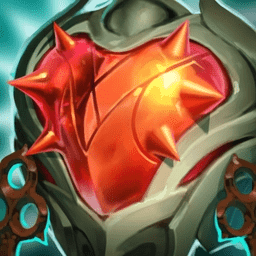 Steadfast Heart
20%
20




Drums of the Deep
Passive: Every 3 seconds, Illaoi's tentacles deal % of Armor & Magic Resistance magic damage to nearby enemies.
Active: Gain Armor and Magic Resist for 3.5 seconds. Revive or fully heal the lowest Health tentacle. Leap at the nearest enemy and deal magic damage in a large circle 3 times as tentacles slam in unison.
Headliner Effect: +10% Ability Power, +20 Armor, +20 Magic Resist, Spirit Tentacles slam every 2 seconds.
Circle Damage:
100/150/4000%
Armor and Magic Resist:
100/150/400
ILLBEATS
Gain 2/2/8 placeable Spirit Tentacles, based on Illaoi's star level. Tentacles gain Illaoi's bonus Armor and Magic Resist.
Bruiser
Your units gain 100 Health. Bruisers gain additional maximum Health.
Popular Illaoi team comps