win more in Teamfight Tactics
Mobalytics is the ultimate gaming companion that
helps players of all skill levels improve and climb
Handcrafted with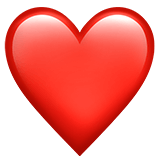 by Gamers for Gamers
Mobalytics isn't endorsed by Riot Games and doesn't reflect the views or opinions of Riot Games or anyone officially involved in producing or managing League of Legends. League of Legends™ and Riot Games are trademarks or registered trademarks of Riot Games, Inc.
Talk to our team on:
Connect with us:
Copyright © 2016-2023. Gamers Net, Inc.