Wild Rift Guide: How to Play Ezreal
In today's article, we are going to show you Ezreal and how to play her In League of Legends: Wild Rift. Ezreal is an ADC with poke. He is a very strong solo que champion.
Like every other champion, Ezreal has his own playstyle, strengths, and weaknesses. We'll cover everything and more so stick around!
---
Ezreal, the Prodigal Explorer
A dashing adventurer, unknowingly gifted in the magical arts, Ezreal raids long-lost catacombs, tangles with ancient curses, and overcomes seemingly impossible odds with ease. His courage and bravado knowing no bounds, he prefers to improvise his way out of any situation, relying partially on his wits, but mostly on his mystical Shuriman gauntlet, which he uses to unleash devastating arcane blasts. One thing is for sure—whenever Ezreal is around, trouble isn't too far behind. Or ahead. Probably everywhere.
Ezreal's Abilities
Passive, Rising Spellforce: Ezreal generates Attack Speed each time he successfully hits a spell, stacking up to 4 times
---
Ability (1), Mystic Shot: Ezreal fires a harmful bolt of energy that reduces all of his cooldowns slightly if it strikes an enemy unit.

---
Ability (2), Essence Flux: Ezreal fires an orb that sticks to the primary champion or objective hit. If Ezreal hits Associate in Nursing enemy with the orb, it detonates and deals damage.

---
Ability (3), Arcane Shift: Ezreal teleports to a target near the location and fires an orienting bolt that strikes the closest enemy unit. Prioritizes enemies cursed with Essence Flux.

---
Ultimate, Trueshot Barrage: Ezreal lands up before firing a strong barrage of energy that deals large damage to every unit it passes through (damage is reduced for minions and non-epic monsters).

---
How to Play Ezreal
Runes
Before the game even starts it is very important to choose the right runes, so the champion can accelerate as much as possible and unleash her full potential. 
---
Keystone: For Ezreal, you choose Conqueror as your keystone since it's giving you a lot of AD and allows you to charge it fast while you poke from far away. Once the Conqueror rune is charged you can deal tons of damage.

---
Slot 1, (Domination): For this, you go Brutal to have this AP and magic penetration during your first clear to get as soon as possible level 5. Furthermore, this rune helps a lot if you have early game skirmishes.

---
Slot 2, (Resolve): For this one, you will choose Regeneration since you will have a lot of time trouble with your mana in the early game. This rune also works very well if you are low on health during the laning phase.

---
Slot 3, (Inspiration): The Hunter-Genius Rune gives Ability Haste and Ability Haste for every unique champion takedown. It will allow you to have a small cooldown on your Ultimate and your jump.

These are the runes that you should use. If some other runes suit you better you can try them out and leave a comment down below.
---
Skill Order
You always max your Ability (1) first since it's the main damage in your kit and also the main ability to poke people from outside.

The second one you max is Ability (2) which is the ability that amplifies your Ability(1) Damage.

The last one you max is Ability (3) this one is important since it is a jump and allows yourself to reposition right.

---
Combo
The main combo will always be Ability (2) into Ability (1) or if you are in range (3). At the early stages of the game, you preferably want to hit the Essence Flux and then the Mystic Shot to deal the highest amount of damage from far away. Later in the game, you can spam your Ability(1) to chunk the enemies down from far away. Here a video with all the possible combos you can pull off with Ezreal:
Another combo is to just press Ability (3) and Ability(2) and then Ability(1) if you see someone with low Health that is far away. In addition, you can do that but also use Ultimate if this isn't enough to kill the target. Another trick you can do is to use your Ultimate as to clear the waves from far away.
---
Early game
Laning Phase: First of you want to start poking with your Mystic Shot during the laning phase and get your enemies low. this will also allow you to zone them from their own CS.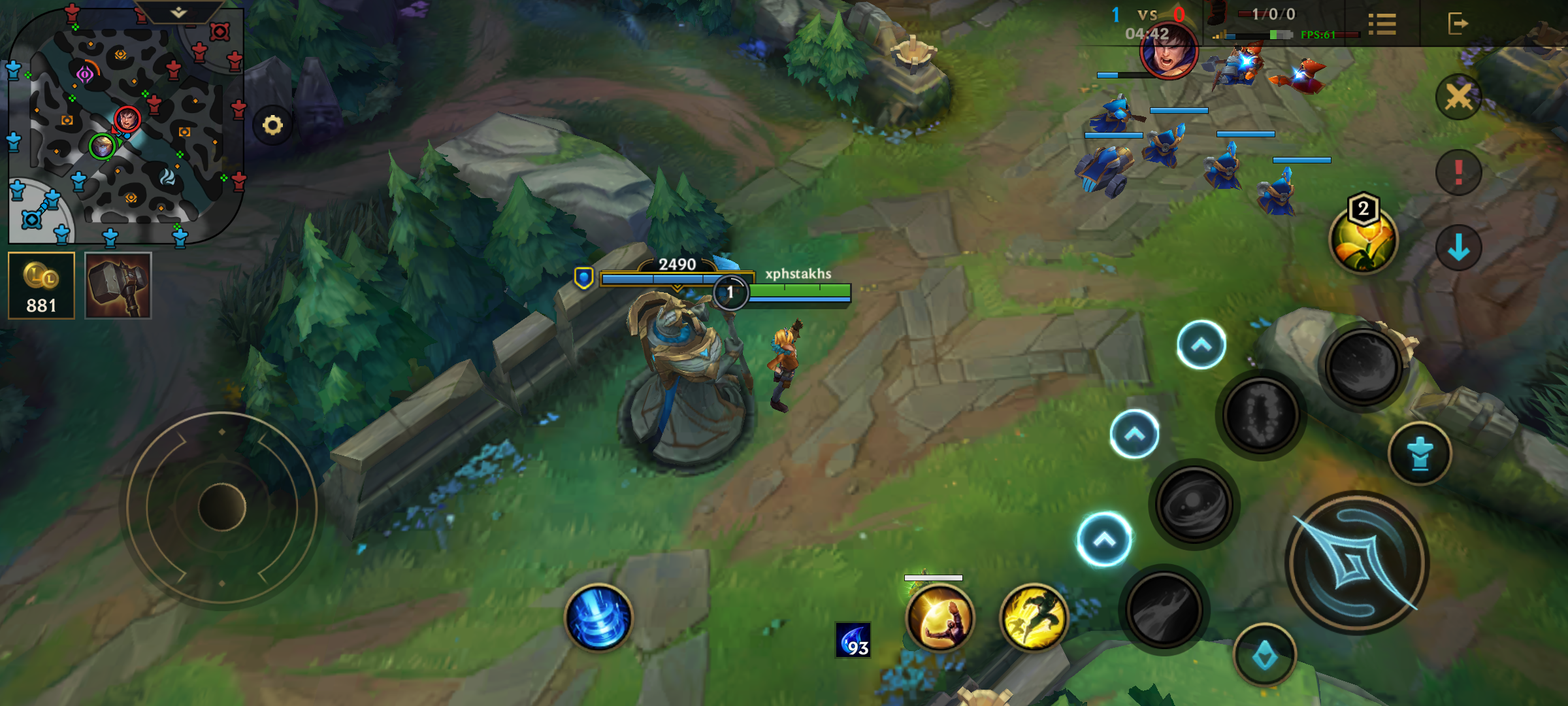 This will also allow you to zone them from their own CS and get leads in the early game.
---
Once you unlock all your 3 abilities you should look to poke down the enemy as much as possible and maybe go for an all in to kill them.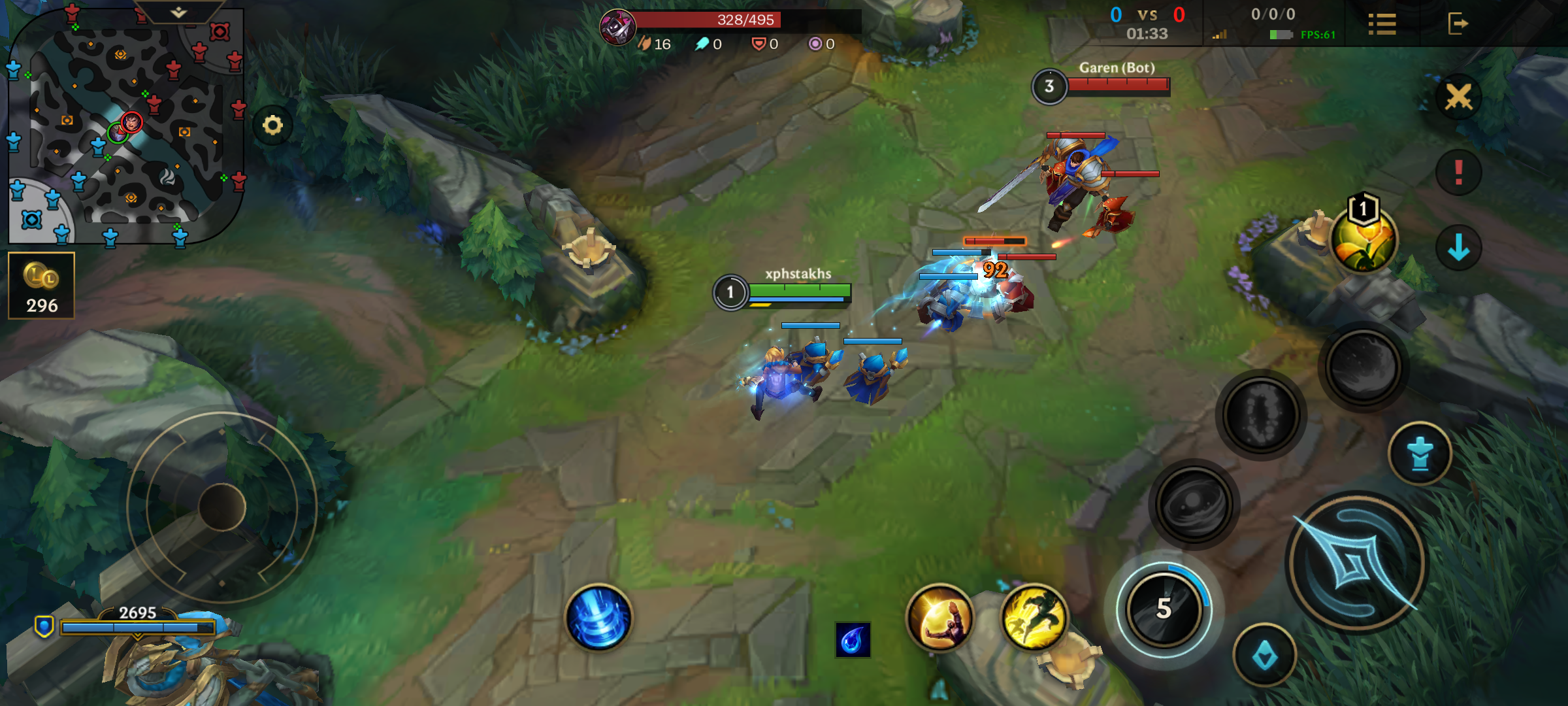 If you do this you will have a huge lead and will be able to bully the enemy team without being touched.
---
Early game: You should always play passive and don't die before the drake spawns. Ward properly and avoid ganks as much as possible since you are one of the most important members of your team if it comes down to a team fight in the bottom river. Get lane priority and help your Jungler to secure the scuttle crab if he needs your help.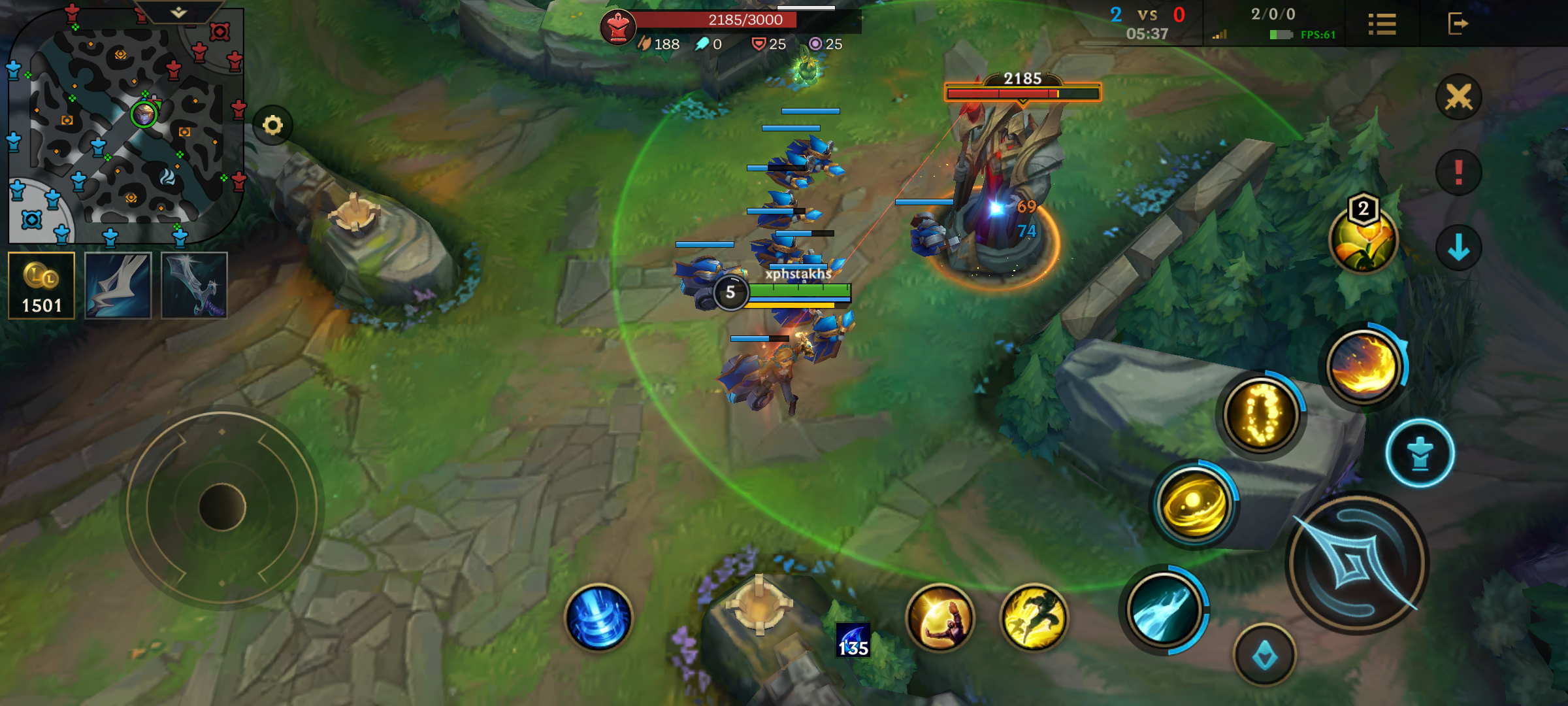 Early drake fights: Before the drake spawns go back and buy the items you need and regenerate your HP and Mana. During this time you should stick with your team because you will be vulnerable. Try to push out your wave and rotate to the dragon, so you can help your Jungler to secure it and fight the enemy team.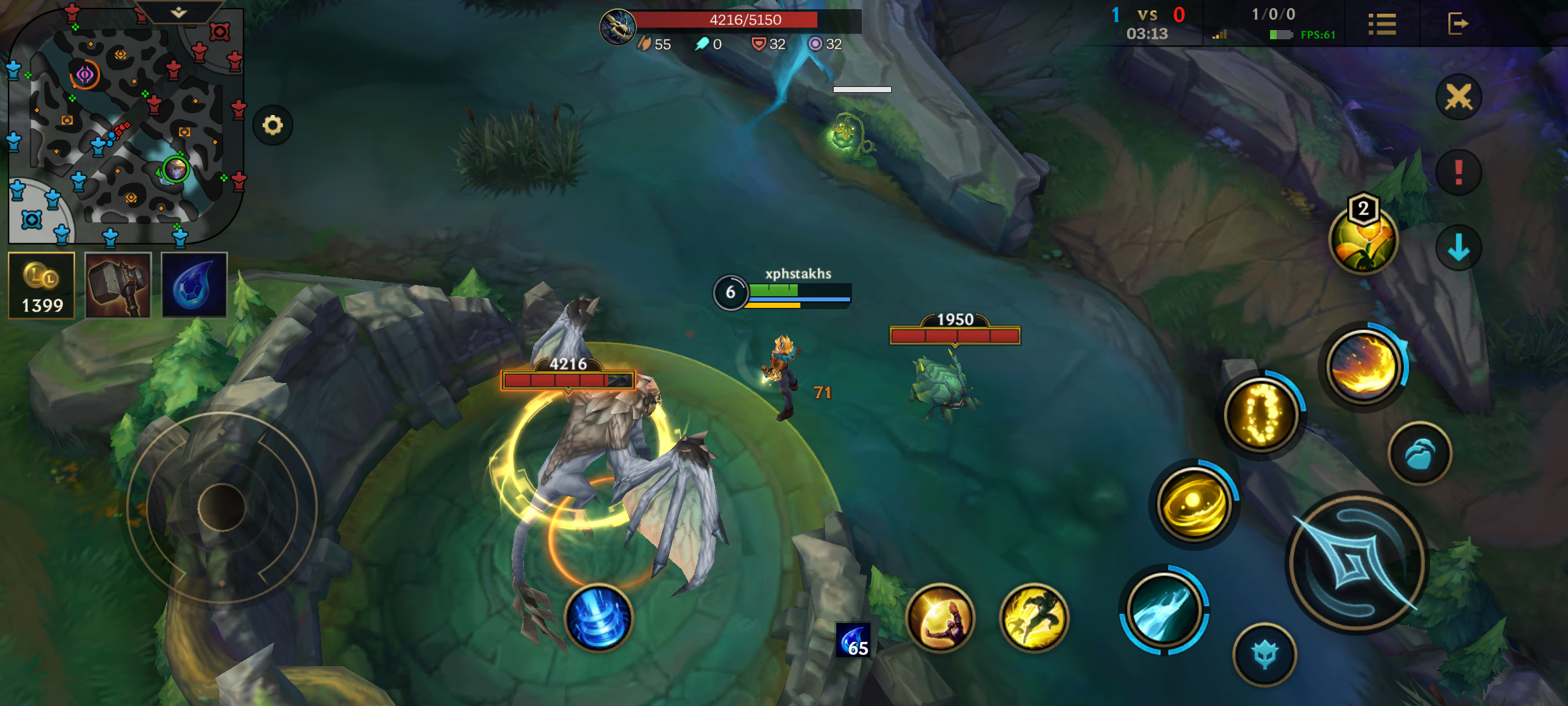 Rift Herald: Before the Rift Herald you should switch lane with your Baron lane to be around the next objective and help your Jungler to secure this one to.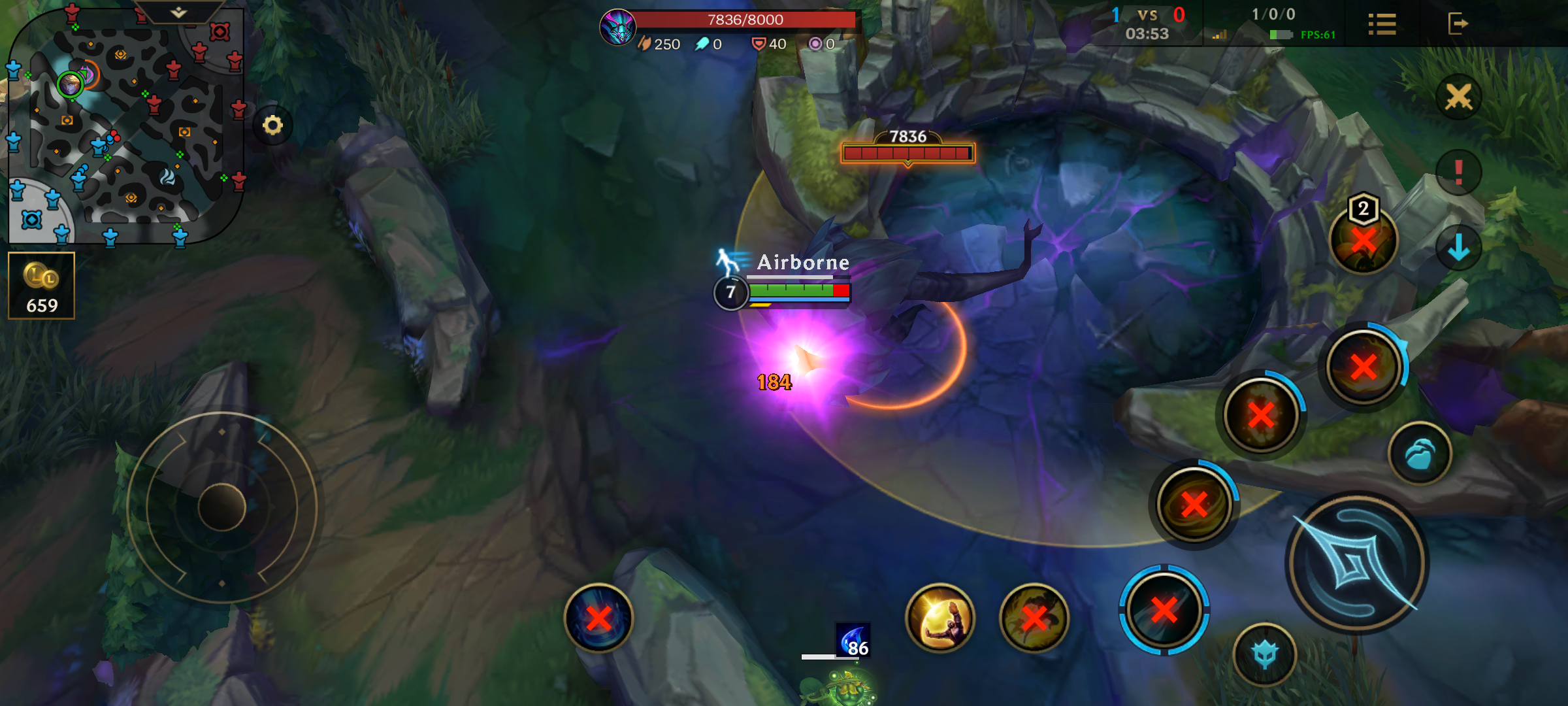 ---
Mid game
In the midgame, you want to poke and rotate around the map to push towers. You should heavily farm and help your team so you can reach your items as fast as possible.
The best lane to rotate is mid because getting the enemy mid tower is very important to give space for your whole team. 
---
Late game
Once the late game hits and you have enough items you will be an absolute death threat for the enemy team. You will have to punish everyone who is mispositioned or is overextended. Try to abuse your low cooldowns and poke people before finishing them once and for all.
Baron fight: Let your team engage and throw your abilities from far away till the enemy team is chunked enough to kill them.
---
Itemization
You always start with a mana crystal. On your first back, you will always build Tear of the Goddess, and if you have enough gold Caulfield's Warhammer. Your first full item will be the Manamune since its synergizing is very good with your Abilities and gives you Mana, AD, and Cooldown Reduction. For your second, you want to get is a Trinity Force or Iceborn Gauntlet if you play against a full AD comp for even higher DPS.  The third item is going to be a Blade of the Ruined King.  Blade of the Ruined King works perfectly if you use your full combo on someone.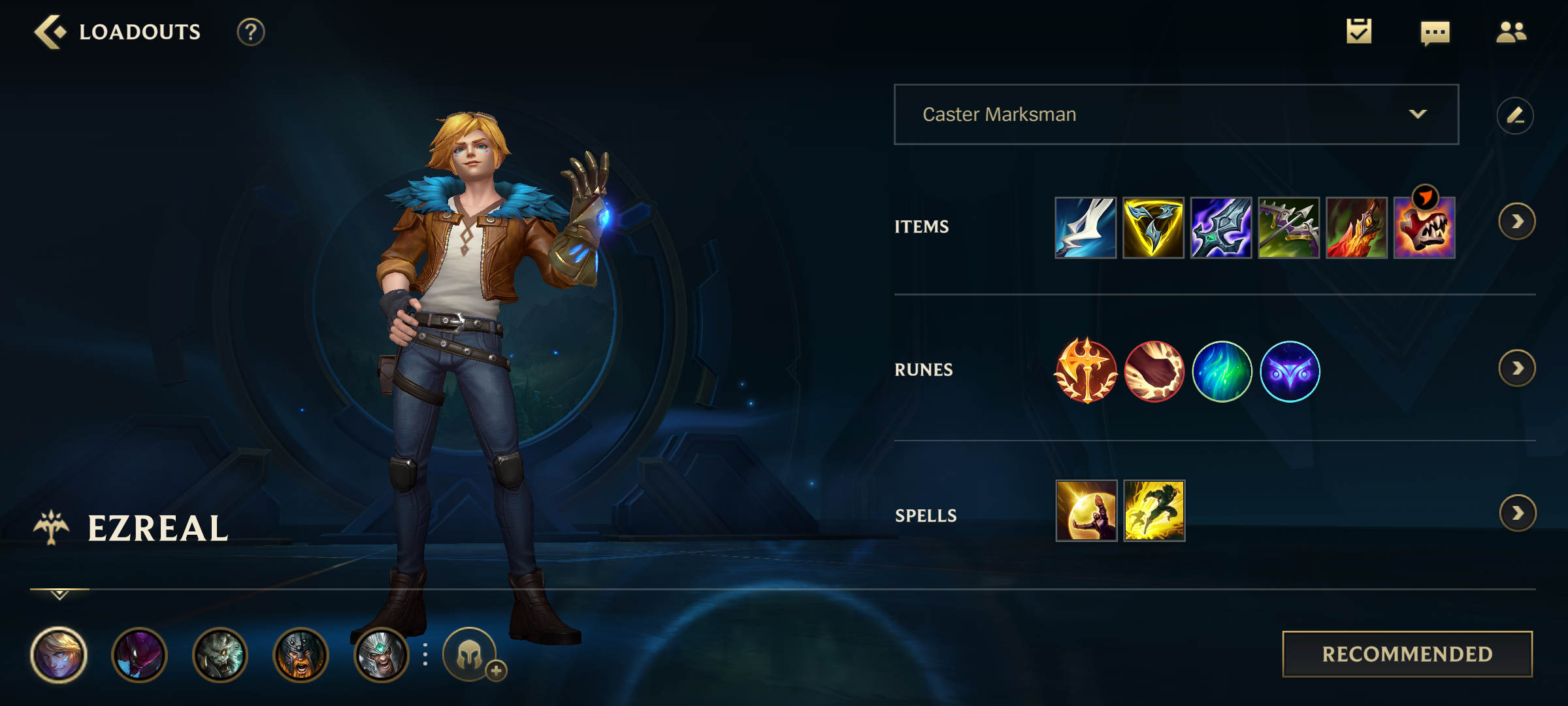 The next item is going to be a Mortal Reminder so you will be able to hurt even the tankiest enemies and apply anti heal. Last but not least you are going to build a Deaths Dance to get more Lifesteal, some solid health, and get tanky with it passive. The go-to shoes are the Lifesteal Boots since they give you Lifesteal. You have to be flexible about what you are going to upgrade your boots to. 
---
Ezreal's counters
Kai'sa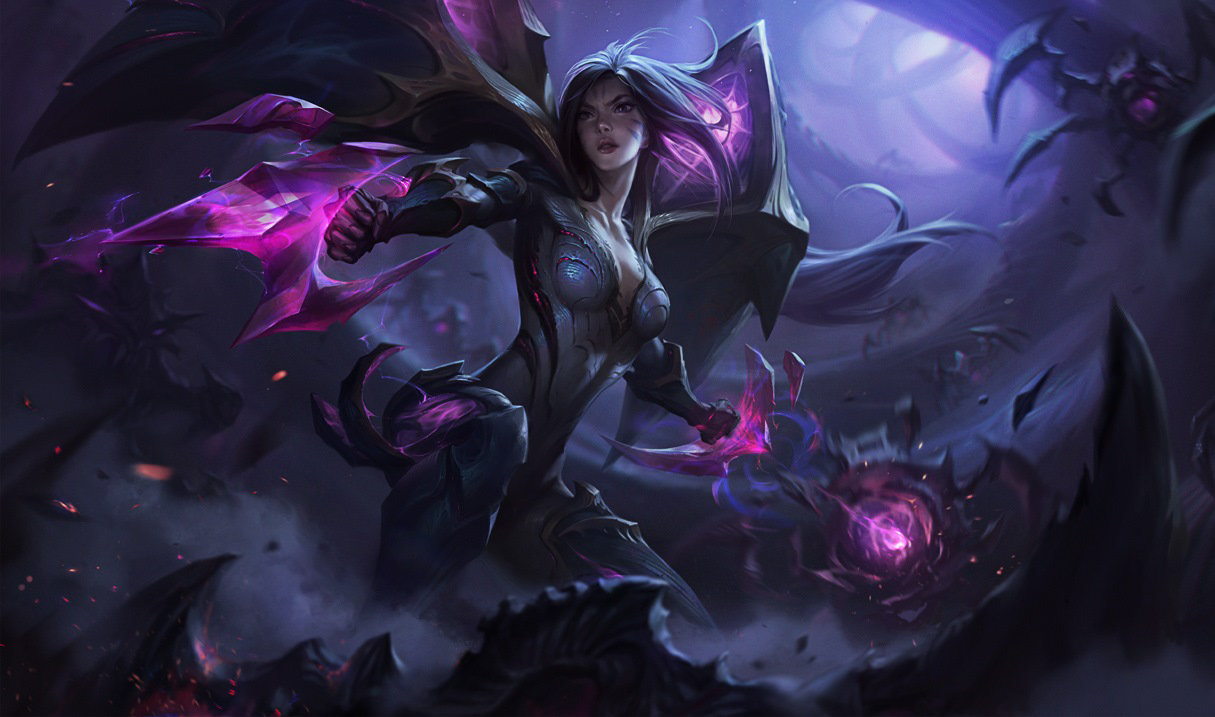 One of the greatest counters of Ezreal is Kai'sa. If you play against a Kaisa don't try to fight her, just poke her and farm. You will have to constantly poke and never get to close to her since you cant kite her. You normally should never win lane against Kai'sa that's why she is one of the hardest matchups. 
---
Draven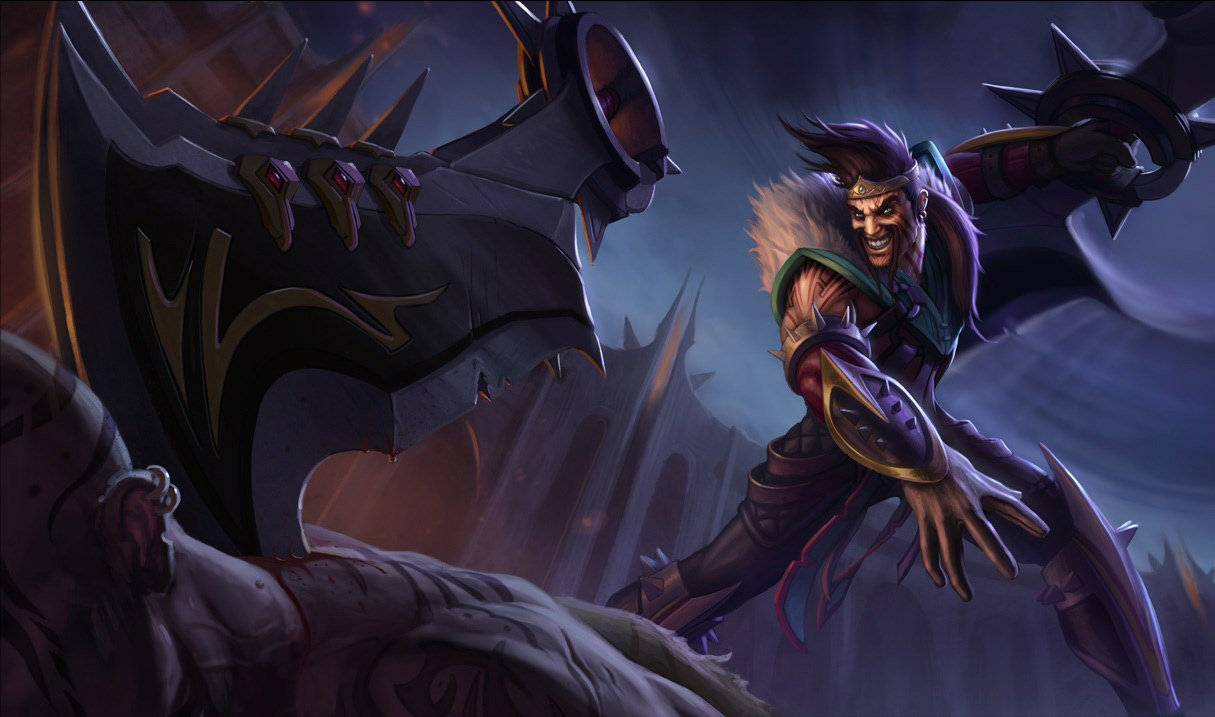 The best way to counter Draven is to not fight Draven at any cost. But if it happens just run and use your flash or barrier. If you get a lead against him you will have an easier time but if you fall behind you are going to have the worst time of your life. So be careful against a Draven. 
---
How to play against other ADCs
Vayne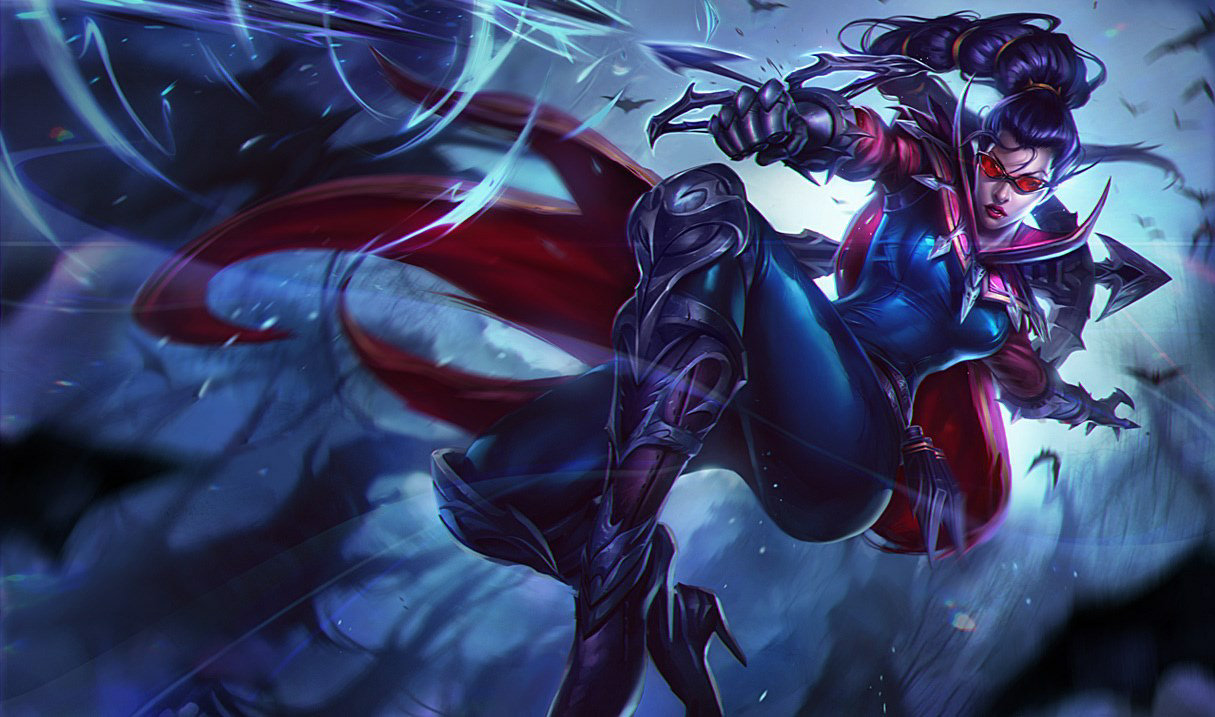 If you play against Vayne just try to poke her during the first 3 levels and you will automatically win the Lane, since you will have a higher range than her. You will also outscale her and have more impact through the game.
---
Varus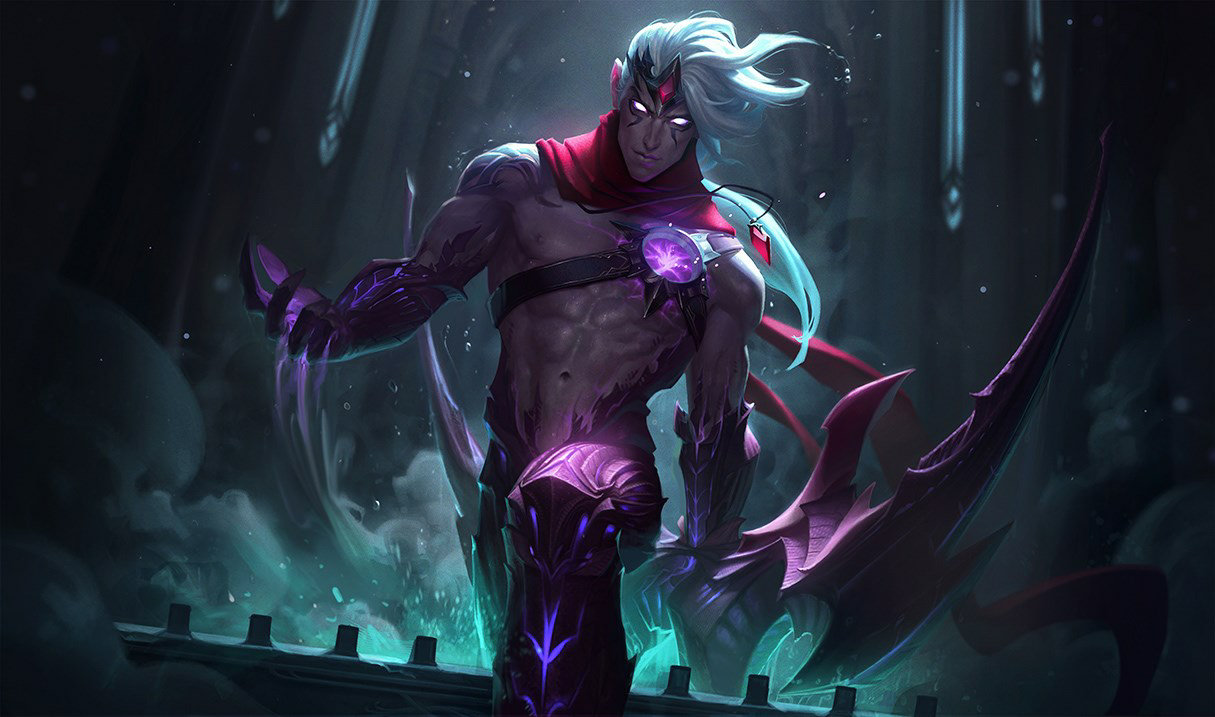 Varus is more tricky since he can poke you as you do, but from a higher range. Never dash into him if he has Ultimate and just play safe and scale till you outscale him.
---
Xayah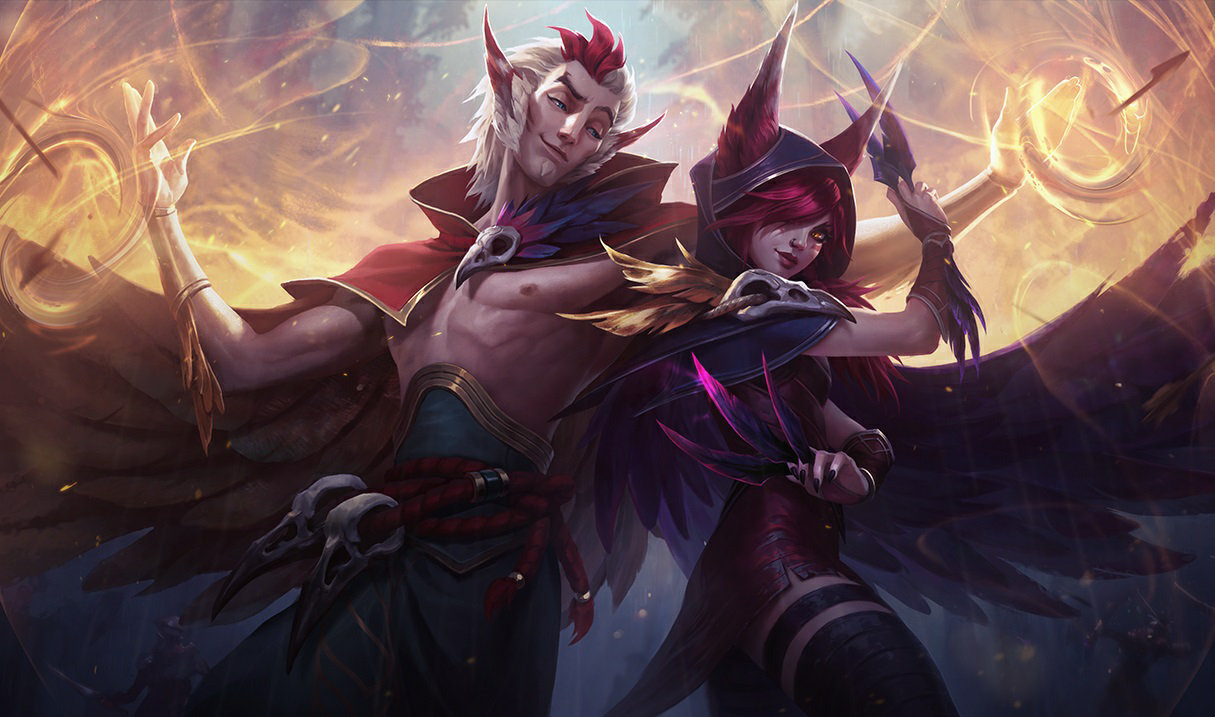 Try to poke her during laning phase and get her zoned from her own minions. She will have a hard time playing against you.
---
Conclusion
Ezreal is the ultimate poke Champion that is useful through all stages of the game but has also a high impact in the late game, since he is calling a lot.
Make sure to use the tips we presented you in this guide to unleash the full potential of Ezreal and be a true ADC on the Rift. If you have any comments, questions, or feedback leave them below. Good luck climbing and see you soon Summoner!