TFT Set 9 Release Date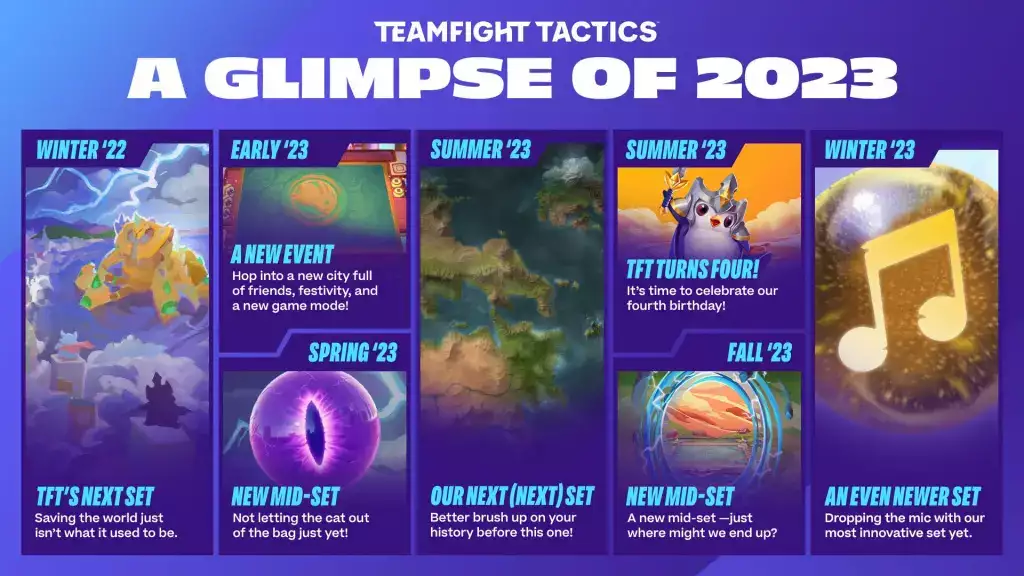 Looking at TFT's patch schedule, we can see that Set 9.5 will be set to release on September 13th with Patch 13.18. At the time of writing, this leaves just over a month before Set 9 completes. While there hasn't been any updates on the theme or name of the Set, you can be sure to stay updated on all TFT news on our Blog Home Page.
TFT Set 9.5 PBE Release
PBE usually releases either on the Tuesday or Wednesday two weeks before the full release. With this, we can see that Set 9.5 PBE will be available around August 29th. Historically, the full set is announced and revealed the Monday before (August 28th), and the PBE releases shortly after. Often times, the PBE will release on the Tuesday after reveal, so the 29th, but there is a chance that PBE will take longer to release, making it the 30th.
Additional News – Last Mid Set
Furthermore, if you haven't heard yet, Riot has announced that Set 9 will be the last set that includes a mid-set update. Previously, TFT sets have lasted about 6 months, with each mid set taking up about 3 months. Starting Set 10, TFT sets will last 4 months approximately and no longer have a mid set update.
This means that the Set 9.5 update will be the last of its kind.
To learn about the latest new TFT Set, head to our all-in-one Teamfight Tactics Set 9 reveal page that covers all champions, synergies, and more!